Workshops
Showing 211 to 212 of total 212 records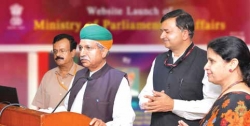 DEEPAK SHIRAHATTI, NEW DELHI
|
October 2018
NeVA is a work-flow system deployed on Cloud (MeghRaj) which helps the Chair of the House to conduct the proceedings of the House smoothly. Shri Arjun Ram Meghwal, Minister of State, also launched the new website of MoPA, which has been built on Content Manage-ment Framework (CMF), an open source platform...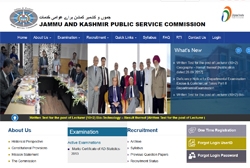 NAVNEET KUKREJA, ABHAY KUMAR
|
July 2017
Even in the face of multiple challenges, NIC-J&K has been providing excellent services to various Departments of the State Government by developing and deploying best practices, tools, techniques and processes in the field of ICT. NIC-J&K has become almost the sole destination for the Departments,...