Conference
Showing 26 to 30 of total 104 records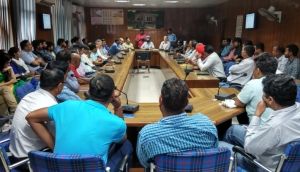 Ajay Singh Chahal, Himachal Pradesh
ajay[dot]chahal[at]nic[dot]in
|
Jun 5, 2017
Three Zonal Workshops on Works MIS software have been conducted for the Himachal Pradesh Irrigation and Public Health Department officers and officials posted at Mandi, Dharamshala and Hamirpur Zone offices. These workshops were conducted on 29th May at Mandi, 30th May at Dharamshala and on 31st May...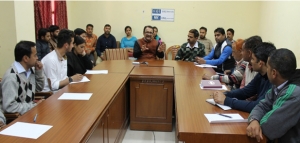 Ajay Singh Chahal, Himachal Pradesh
ajay[dot]chahal[at]nic[dot]in
|
Mar 30, 2017
A workshop-cum-training program on Aadhaar seeding in Land Records was held for the officials of the Revenue Department in District Una, by NIC District Unit on 17th March, 2017. Sh. Vikas Labroo, Deputy Commissioner, Una chaired the training session and directed the officials to collect Aadhaar...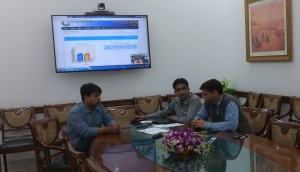 Dr. Shubhag Chand, Delhi
shubhag[at]nic[dot]in
|
Mar 16, 2017
eSamikSha, an online Monitoring and Compliance Mechanism has been developed by Cabinet Secretariat Informatics Division, to fast track the compliance of pending action points, proposal, targets, etc. of various Ministry/Department/Organization/Agency of Govt. of India and Government of States...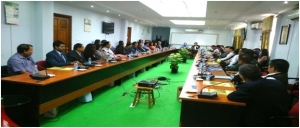 Lalhmachhuani, Mizoram
chhuani[at]nic[dot]in
|
Dec 5, 2016
eProcurement Conference in Govt. of Mizoram Transparency in Public Procurement through GePNIC With the objective to bring total transparency in Public Procurement, Govt. of Mizoram conducted two days' workshop at State Capital Aizawl on 17th and 18th Nov 2016. State has been using the...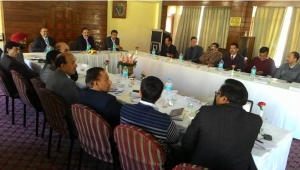 Ajay Singh Chahal, Himachal Pradesh
ajay[dot]chahal[at]nic[dot]in
|
Nov 30, 2016
A two day stakeholders' appreciation seminar on Integrated Financial Management System (IFMS), was conducted on the 17-18th of November, 2016. The seminar was inaugurated at Hotel Holiday Home (HHH), Shimla by Shri Ram Mohan Johri, the Principal Accountant General (Audit). The event...