Conference
Showing 21 to 25 of total 80 records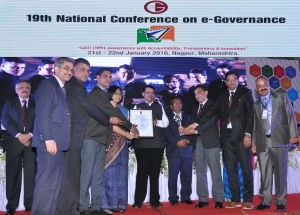 Ajay Singh Chahal, Himachal Pradesh
ajay[dot]chahal[at]nic[dot]in
|
Jan 30, 2016
The Integrated Online Hotels Reservation System of HP Tourism Development Corporation, developed by NIC Himachal Pradesh, has been conferred with the Gold Icon National eGovernance Award under Category-X- "Innovative use of Information Communication Technology by State Government PSU/ Cooperatives/...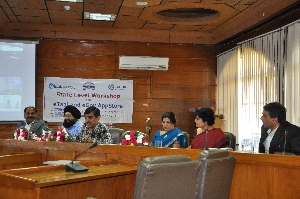 Ajay Singh Chahal, Himachal Pradesh
ajay[dot]chahal[at]nic[dot]in
|
Oct 12, 2015
A one day workshop on eTaal and eGovApp Store was held on 5th October 2015 at Shimla for the State Government and NIC Officers. Dr. Shefali S Dash, DDG NIC, Sh. IPS Sethi, Sr. TD and Mrs. Mala Mittal, Sr. TD visited Shimla and interacted with the participants on the eTaal and eGovApp Store. Sh. Sanjeev...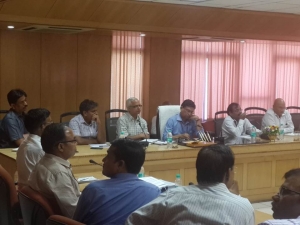 Anshu Rohatgi, Uttar Pradesh
anshu[dot]rohatgi[at]nic[dot]in
|
Jul 6, 2015
Government of Uttar Pradesh in consultation with NIC, UP State Unit, Lucknow adopted the Public Financial Management System (PFMS) of GoI in 2014-15 for transferring fundsdirectly to the bank accounts of beneficiaries (students/ pensioners) covered under various welfare schemes of the government...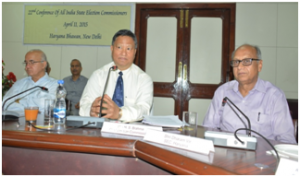 Neeraj, Haryana
s[dot]neeraj[at]nic[dot]in
|
Apr 17, 2015
On 11th April 2015 22nd conference of All India State Election Commissioners were held at Haryana Bhawan New Delhi. Sh H S Barhma, Chief Election Commissioner (Election Commission of India) chaired the conference, Sh Dharamvir State Election Commissioners (SEC), Haryana convene the conference whereas...
informatics, NIC-HQ
editor[dot]info[at]nic[dot]in
|
Mar 25, 2015
In a run up to Government of India's effort to promote and uphold the use of World Wide Web for enhancing the efficiency and transparency of Government Mechanism and encouraging its speedy transition towards Digital India, National Informatics Centre (NIC), under the ambit of India Portal (http://india.gov.in)...