Him Pragati and Cooperation MIS Projects of NIC HP Win CSI-SIG eGovernance Awards
Ajay Singh Chahal, Himachal Pradesh
ajay[dot]chahal[at]nic[dot]in
|
Jan 19, 2020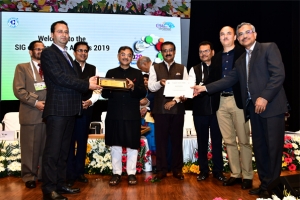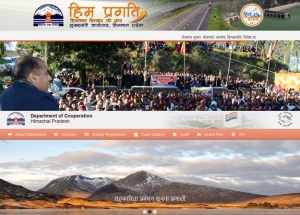 Two ICT Projects of NIC Himachal Pradesh have won the prestigious Computer Society of India-Special Interest Group-eGovernance Awards 2019. The Him Pragati project for the Chief Minister Office has been awarded the Award of Excellence and the Cooperation MIS Project has won the Award of Recognition. The award process includes submission of award nomination, field visits and final presentations to the CSI jury.
The Him Pragati web-portal has been developed for the Chief Minister office for monitoring of major initiatives of the State Government related to Investments, Jan Manch-Public Government Interface, Budget Assurances, CM Announcements, Development indicators and tracking of major projects. The Hon'ble Chief Minister reviews the status of these activities with Administrative Secretaries and Head of Departments on regular basis and issues instructions based on progress of these indicators. The software has interfaces for all officers of Departments and Deputy Commissioners to enter their data. It has interfaces for the private investors to raise their long pending issues, which are forwarded to the concerned Departments or Deputy Commissioners for time bound resolution. Him Pragati  has won the Award of Excellence.
The Cooperation MIS software has been developed for the HP Cooperation Department to automate their functions related to registration of cooperative societies/ NGOs, audit and inspection of these societies, uploading of various financial reports by societies, court cases etc. The software accepts online applications for registration throughout the State. It has a number of MIS reports to facilitate the Departmental officials and also for the general public. Cooperation MIS has won the Award of Recognition.
These Awards have been received by Sh. D.C. Rana, Special Secretary to Hon'ble Chief Minster, Himachal Pradesh along with Sh. Sandeep Sood, Senior Technical Director and Sh. Sanjay Kumar, Technical Director from NIC HP in the annual CSI Convention at Bhubaneswar, Odisha on 17th January 2020.