Visit
Showing 6 to 10 of total 35 records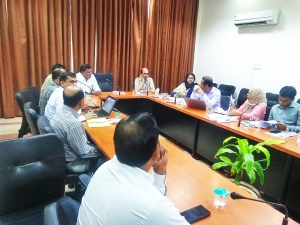 Deepak Sawant, Haryana
sawant[dot]deepak[at]nic[dot]in
|
Jun 18, 2019
A delegation of six officers from Bangladesh visited Haryana on 13th June 2019 to study the Integrated Financial and Human Resource Management System (IFHRMS), being implemented by Haryana State, in coordination with NIC Haryana State Unit. The visit was made under "Digital Bangladesh"...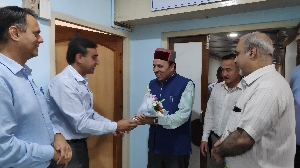 Sandeep Sood, Himachal Pradesh
sood[dot]sandeep[at]nic[dot]in
|
Jun 14, 2019
Dr. Ram Lal Markanda, Hon'ble Minister for Information Technology, Agriculture and Tribal Development, Himachal Pradesh visited NIC HP State Centre at Shimla on 13-June-2019 to discuss status of ICT activities of NIC and connectivity issues in Tribal Districts of the State.The Honorable Minister...
Sandeep Sood, Himachal Pradesh
sood[dot]sandeep[at]nic[dot]in
|
Feb 18, 2019
On 12th February, 2019 the delegates from 27 countries saw the Working of Paperless H.P. Vidhan Sabha in the House. The delegates met Hon'ble Chief Minister, Himachal Pradesh Sh. Jai Ram Thakur and Hon'ble Speaker H.P. Vidhan Sabha Dr. Rajiv Bindal in the main committee hall. While speaking...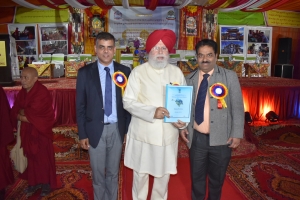 Ajay Singh Chahal, Himachal Pradesh
ajay[dot]chahal[at]nic[dot]in
|
Nov 26, 2018
Sh. S.S. Ahluwalia, Hon'ble Minister of State for Electronics and Information Technology, visited Kangra and Mandi Districts on 9th November, 2018 for the inauguration ceremony of Zabsang Choekhorling Makerspace lab, new era of Artificial Intelligence, at Zabsang Choekhorling Shedra, the...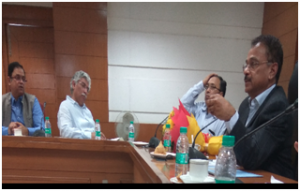 Deepak Sawant, Haryana
sawant[dot]deepak[at]nic[dot]in
|
Oct 30, 2017
End to End Computerization of TPDS Operations in Haryana has achieved incomparable milestones in implementation of the country's largest social welfare scheme, thereby, drawing attention from across the globe. While it has become a role model for the other States in the Country to follow, delegations...