Education
Showing 6 to 10 of total 50 records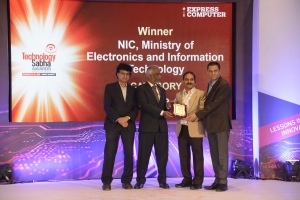 Ajay Singh Chahal, Himachal Pradesh
ajay[dot]chahal[at]nic[dot]in
|
Mar 3, 2018
The Mid Day Meals Automated Reporting and Management System of NIC has been awarded the Technology Sabha, Enterprise Solution Award 2018 on 23 February 2018 at Indore. Sh. Vimal Kumar Sharma, TD and Sh. Praveen Sharma, Scientist B received the award. Sh. Sanjay Kumar, TD is the Project Head and other...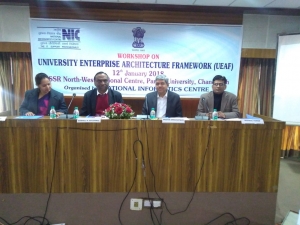 Vivek Verma, Chandigarh
vivek[dot]verma[at]nic[dot]in
|
Jan 16, 2018
With an aim to cater to the Digital India Vision in the field of Higher Education, the government has initiated the process of conceptualizing the enterprise architecture framework leading to a design of common, configurable ERP System addressing variety of eGovernance needs of the universities -...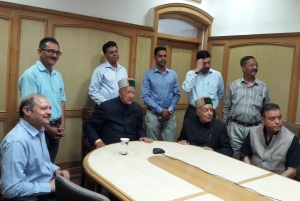 Ajay Singh Chahal, Himachal Pradesh
ajay[dot]chahal[at]nic[dot]in
|
Jul 18, 2017
Sh. Virbhadra Singh, Hon'ble Chief Minister of Himachal Pradesh inaugurated the Science Block of Government Senior School, Jhungi in District Mandi using the Video Conferencing set up of NIC on 24th June 2017 from Shimla. The NIC VC facility is used frequently by the Chief Minister office for...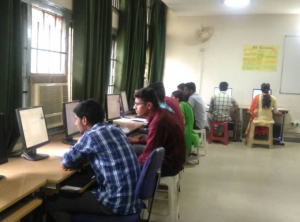 Deepak Sawant, Haryana
sawant[dot]deepak[at]nic[dot]in
|
Jul 5, 2017
Web-based Integrated workflow system for Paperless Admissions for AICTE approved courses in Haryana. Session 2017-18 1. Haryana Online Paperless Entrance Test The paper-less Online Entrance Examination has been conducted by HSTES(Haryana State Technical Education Society) under DTE...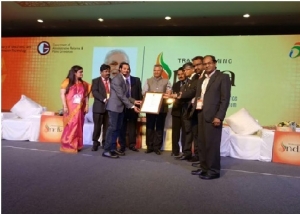 Y.V.Shreenivas Rao, Chattisgarh
yvsrao[at]nic[dot]in
|
Jan 19, 2017
The project Integrated Management Information System (IGMIS) developed for Indira Gandhi Krishi Vishwavidyalaya (IGKV), Raipur by NIC Chhattisgarh State Centre, Raipur has been awarded with National eGovernance Silver Award during 20th National eGovernance Conference held on 9-10th Jan'2017...