ICT Initiatives
Showing 11 to 15 of total 260 records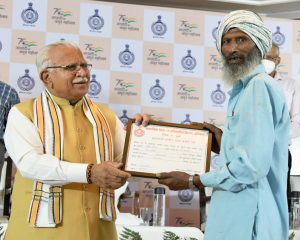 Deepak Sawant, Haryana
sawant[dot]deepak[at]nic[dot]in
|
Apr 8, 2022
Aligning with vision to ensure smooth and proactively trouble free service delivery in different Government schemes, Hon'ble Chief Minister of Haryana on 07/04/2022, distributed BPL Ration Cards, Old Age Sammaan Allowance Certificates, Caste Certificates and Ayushman Bharat Certificates integrated...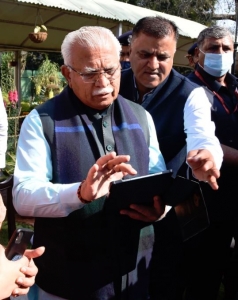 Deepak Sawant, Haryana
sawant[dot]deepak[at]nic[dot]in
|
Mar 21, 2022
Sh. Manohar Lal, Hon'ble Chief Minister of Haryana presented paperless Haryana State Annual Budget 2022-23 in Haryana Vidhan Sabha on 08/03/2022 for consecutive third year. The budget was presented through Tablet with Android based Mobile App developed by NIC Haryana. This Tablet contains...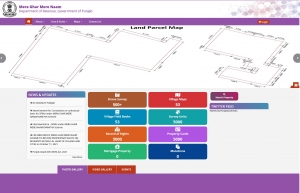 Parminder Kaur, Punjab
parminder[dot]kaur[at]nic[dot]in
|
Feb 9, 2022
Revenue Department, Punjab has released an Information, Education and Communication (IEC) booklet for conceptualisation, development and implementation of MGMN scheme in the State by development of state wide portal. The MGMN portal will cover all the aspects of MGMN implementation covering...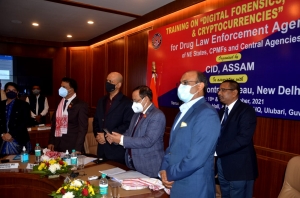 Kavita Barkakoty, Assam
asm-kavita[at]nic[dot]in
|
Dec 27, 2021
10 Dec 2021 Guwahati : Drugs Free Assam Mobile App was launched by Shri Bhaskar Jyoti Mahanta, DGP, Assam Police on 10th December 2021 in presence of Director General - Narcotics Control Bureau. The launch was during the opening ceremony of the 2-day training programme "Digital Forensics,...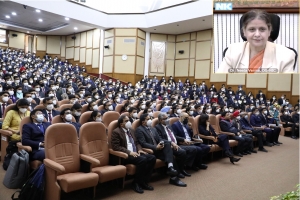 Arvind Dadhichi, Uttaranchal
ak[dot]dadhichi[at]nic[dot]in
|
Dec 14, 2021
DG NIC (Dr. Neeta Verma) presented "A broader picture of e-Governance, and the use of ICT in India, and NIC's role in it". Her session was followed by the DDG(Shri R.S. Mani) explaining "Some of the key features of the available e-Gov ICT Infrastructure and the security initiatives...