ICT Initiatives
Showing 11 to 15 of total 187 records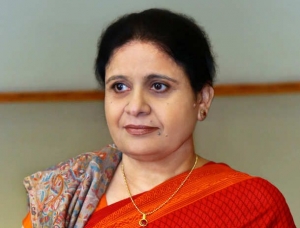 Informatics News Desk, NIC-HQ
newsdesk[dot]info[at]nic[dot]in
|
Dec 6, 2019
"With a robust state-of-the-art IT infrastructure, NIC is offering solutions that are used by Indians across the world", says Dr. Neeta Verma, Director General, National Informatics Centre in an exclusive interview with ETGovernment. DG expressed views on NIC's close association...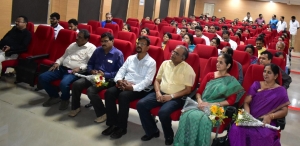 A. K. Hota, Odisha
ak[dot]hota[at]nic[dot]in
|
Nov 11, 2019
Smt. Pratibha Singh, State Informatics Officer, Odisha inaugurated the official website (https://scbdental.nic.in) of SCB Dental College and Hospital at Cuttack. Dignitaries present on the occasion include Principal of the college Dr. Jayant Kumar Dash, Sri S.A. Khan (ASIO), Smt. Nirupama Mohapatra...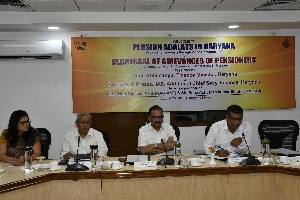 Deepak Sawant, Haryana
sawant[dot]deepak[at]nic[dot]in
|
Sep 2, 2019
Pension Adalats were conducted by the Haryana State Government across the State on 23rd August 2019 to resolve grievances at a single platform. All the districts were connected through video conferencing. The Pension Adalat at the State Headquarters was chaired by Shri T.V.S.N. Prasad,...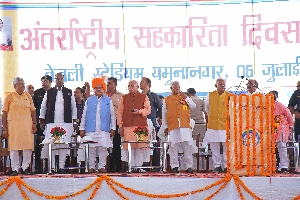 Deepak Sawant, Haryana
sawant[dot]deepak[at]nic[dot]in
|
Jul 8, 2019
Shri Manohar Lal Khattar, Honorable Chief Minister of Haryana, launched the portal for Online Registration of all types of Cooperative Societies and Share Transfer for Housing Societies (http://cooponline.rcsharyana.gov.in), at Tejli Stadium, Yamunanagar on the International Cooperative Day on 6th...
Dr. Shubhag Chand, Delhi
shubhag[at]nic[dot]in
|
Apr 24, 2019
eSamikSha application is an online Monitoring and Compliance Mechanism, developed by NIC Cabinet Secretariat Informatics Division, to fast track the compliance of pending action points, proposal, targets, etc. of various Ministry/Department/Organization/ Agency of Govt. of India, Government of States...