ICT Initiatives
Showing 11 to 15 of total 232 records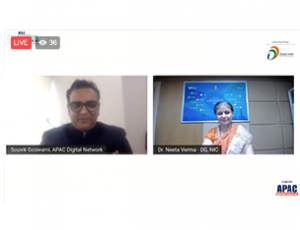 Shashi Kant Pandey, Delhi
sk[dot]pandey[at]nic[dot]in
|
Aug 27, 2020
A keynote address on "Aarogya Setu App and Healthcare Technology by NIC" was delivered by Dr. Neeta Verma, Director General, NIC at the Glocal India Healthcare Virtual Conclave held on 27th August 2020 organized by APAC Digital News Network. In the keynote address, Dr. Verma...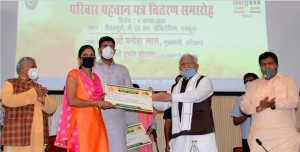 Deepak Sawant, Haryana
sawant[dot]deepak[at]nic[dot]in
|
Aug 18, 2020
The State Government has already decided to celebrate the year 2020 as Susashan Sanakap Varsh and the integration of schemes of all departments with Parivar Pehchan Patras (PPP). In a unique e-governance initiative that will enable the citizens to get the benefit of various centre and...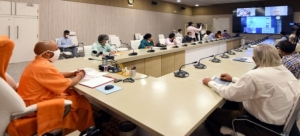 Anshu Rohatgi, Uttar Pradesh
anshu[dot]rohatgi[at]nic[dot]in
|
Jul 28, 2020
Hon'ble Chief Minister of Uttar Pradesh, Yogi Adityanath, launched an integrated early warning system for weather alerts known as Aapda Prahari App and web based application for disaster Management on 24th July 2020, through video conferencing. The applications seek to improve the relief management...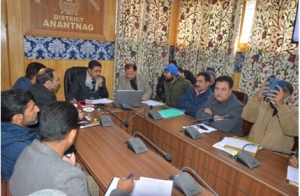 Jit Raj, Jammu and Kashmir
jit[dot]raj[at]nic[dot]in
|
Jul 3, 2020
During the challenging time of COVID-19, NIC UTs of J&K & Ladakh are working in close coordination with State Health Authorities and District Administrations in fighting the challenges posed by COVID-19. During the Lockdown period when people were asked to stay at home to...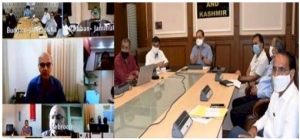 Jit Raj, Jammu and Kashmir
jit[dot]raj[at]nic[dot]in
|
Jun 23, 2020
Jammu, 15th of June 2020: Advisor to the Hon'ble Lieutenant Governor, Shri K K Sharma, e-launched, through video-conferencing, the National Generic Document Registration System (NGDRS) in the Union Territory of Jammu and Kashmir.This generic, flexible and cloud based computerized...