Launch
Showing 231 to 235 of total 266 records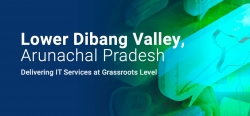 KAVITA BARKAKOTY
|
April 2023
Since its inception, the NIC Lower Dibang Valley District Centre has been dedicated to providing ICT support to the District Administration to achieve the highest standards of excellence. It is specifically focused on developing a range of web and mobile products and services that use emerging technologies...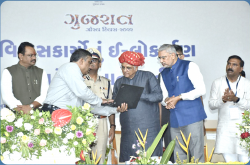 A.K. DADHICHI
|
July 2022
NIC Gujarat is a technology partner and key advisor to the State and Central Government Departments in Gujarat. It has played an important role in setting up the key ICT infrastructure to bridge the gap between citizens and government, using technology as a conduit to achieve the Prime Minister vision...
e-SHRAM is the first ever national database of unorganized workers. It aims at registering 38 Crore unorganized labourers engaged in construction, migrant workers, gig and platform workers, street vendors, domestic and agriculture workers, milkmen, fishermen, truck drivers, etc.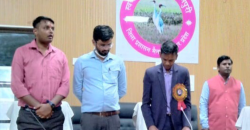 AK Dadhichi
|
October 2021
Since its inception in 1989, National Informatics Centre (NIC), Mainpuri has played a pivotal role in implementation of various ICT Projects in the district. NIC is playing key role in extending technical expertise to District Administration in ICT initiatives and implementation of...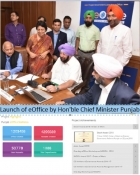 MOHAN DAS VISWAM
|
July 2021
Charting change from the cutting edge of knowledge, pursuing the frontiers of research to ever-widening horizons, NIC Punjab State has built a reputation as a leading state by implementing various eGovernanace projects. The State of Punjab is moving ahead with its ambitious Digital...