Launch
Showing 236 to 240 of total 266 records
MOHAN DAS VISWAM
|
July 2021
District Shimla has tough terrain and most of the area is snowbound, the automation and computerization activities are tough to implement in farflung areas of the District. The citizen service centres named SUGAM have been set up in the lower offices up to Sub Divison and Tehsils. One...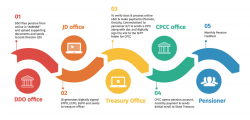 Dr. DIBAKAR RAY
|
April 2021
AABHAR,the web enabled pension portal is a fully integrated end-to-end processbased solution facilitating all processes digitally without any physical file movement. The finance department has made necessary amendments in finance rules and procedures accordingly and adopted process re-engineering....
Editor - With Inputs From NIC HQ
|
April 2021
Artificial Intelligence (AI) Day was celebrated by NIC on the 25th January 2021. Hosted at NIC HQ, the event witnessed the participation of NIC officials from across the nation through video conferencing.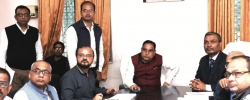 Dr. DIBAKAR RAY
|
April 2021
After a year of implementation of these digitization processes, the Building Construction Department, Govt. of Bihar was able to approve around 240 booking of Bhawan and after implementation, during 2018- 2019, 2019-2020 revenue of Rs. 4.96 Crore and Rs. 5.48 Crore was generated respectively through...
Mohandas Viswam
|
April 2021
Prayas provides powerful visualizations, robust analytics and actionable insights to enable Government to align well with key policy makers and program executioners. This platform with consolidated view of 100+ schemes and 600+ KPIs paves the path for better Governance. The platform today visualizes the...