Awards
Showing 181 to 185 of total 195 records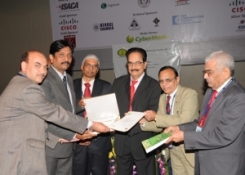 Ajay Singh Chahal, Sanjay Kumar
|
January 2014
Manav Sampada is a work flow based product to eliminate paper usage in the State Government at various levels. It assists in faster yet paperless disposal of service matters, thereby improving the Carbon Credit Rating of the state. The main beneficiaries of the project are the Department of Personnel,...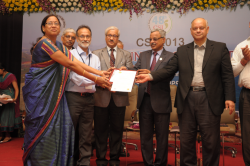 .CSI Nihilent e-Governance Awards have been instituted to acknowledge the exemplary initiatives/projects/services in the realm of e-Governance. Running into its second decade, the award is a golden yardstick for evaluating the mileage of various e-Governance initiatives running in the country. Alike previous...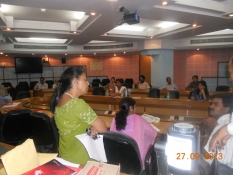 Dr. Vandana Sharma, Ms. Mridula Jain
|
January 2014
Hindi Pakhwada was observed at NIC Headquarters from 14th September 2013 to 28th September 2013. Hindi Pakhwada was also observed at NIC State Units. During the event, seven different competitions were organized in Hindi. Alike previous years, this year too, Hindi typing, dictation, essay-writing,...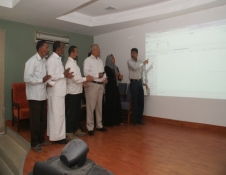 BASHEER AHAMMED P.K., SUMAN BABU D
|
July 2013
The Union Territory of Lakshadweep (UTL) is geographically dispersed in the Arabian Sea with its capital at Kavaratti. It has achieved enormous success in deliverance of ICT services to its citizens despite its geographical isolation and bandwidth insufficiency, using the reliable and efficient infrastructure,...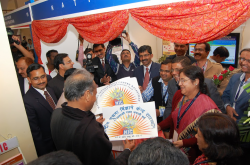 NIC Rajasthan is celebrating silver jubilee of its establishment this year. The celebrations have started and the long journey with ups and downs has been quite fruitful. Today with the efforts of team NIC, the state of Rajasthan is surging ahead as a leader in e-Governance and ICT development,...