Networking
Showing 16 to 19 of total 19 records
When the Cabinet Committee on Infrastructure (CCI) entrusted the country nodal ICT organization, the National Informatics Centre (NIC), with the responsibility of establishing the Rs 5,990-crore National Knowledge Network (NKN) on March 25, 2010, it signaled the evolution of Indian ICT from an information-based...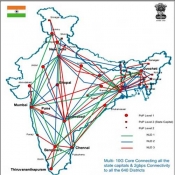 It is beyond doubts that creation of National Knowledge Network (NKN) is an absolute necessity for the development of the nation. NKN will enable scientists, researchers and students from different backgrounds and diverse geographies to work closely for advancing human development in critical and emerging...
Rajiv Prakash Saxena
|
January 2010
In major initiative to strengthen its security and surveillance on the activities of Prisoners in Delhi Tihar Prisons, the prison administration has geared up with the installation of Close Circuit Televisions (CCTV), covering major portions of the prison. With state of art CCTV control room being set...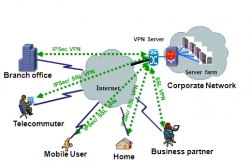 Arpita Burman
|
October 2009
In the world of distributed computing, corporate applications are hosted in data centers located in multiple locations and are accessed by many users from various locations. To provide secure access to such network resources, technocrats have designed Secure Socket Layer Virtual Private Network (SSL...