Networking
Showing 6 to 10 of total 19 records

KAVITA BARKAKOTY
|
January 2023
Bilaspur is swiftly transitioning from an argarian district to a digitally enabled knowledge district. Its citizens are rapidly adopting digital products and services, which has propelled the district onto the Digital India map. In order to leverage this transition, the NIC Bilaspur District Centre is...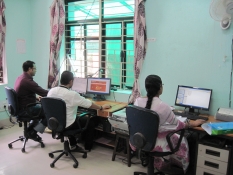 KRISHNA KUMAR JHA, KESHAW KUMAR
|
October 2014
Bhagalpur, situated on the southern banks of the holy River Ganga, is famous for producing Tassar silk and sarees and hence also known as the Silk city of Bihar. The important places to visit are the ancient Buddhist University at Vikramshila, Jain Temple at Nathnagar, Sahjangi and the Ajagaibinatha...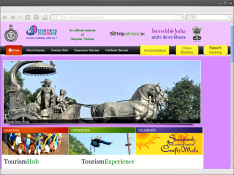 DEEPAK BANSAL, YASHPAL
|
April 2014
Haryana is one of the most industrialized states in India. It is also known all over the world for its culture and religious & historical events like Mahabharta. Tourists and businessmen from all over the world visit this state. To expose the tourism potential of Haryana to the world,...
SAT PAUL GOYAL, SANJAY SAWHNEY
|
April 2014
Sirsa is said to be one of the oldest places of Northern India and its ancient name was Sairishaka, which finds its mention in Mahabharata, Panini's Ashatadhayayi and Divyavadan. It must have been a flourishing city in the 5th century B.C. as mentioned by Panini. Sirsa forms the extreme...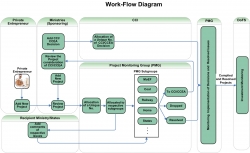 Dr. SHUBHAG CHAND, VINOD KUMAR J
|
January 2014
With an objective to create an institutional mechanism for tracking the stalled investment projects, both in the public and private sectors, and to eradicate the implementation bottlenecks so faced on a fast track basis, a Cabinet Committee on Investment (CCI) Cell has been constituted in the Cabinet...