e-Services
Showing 196 to 200 of total 239 records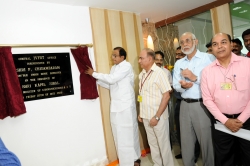 DR. B. N. SHETTY, DR. R. K. MISHRA And C. L. SHARMA
|
October 2012
The entire IVFRT system envisages the information capture from Visa applicants' details till their exit from India and utilizes these sets of information for intelligence decision making at every stage. This system would facilitate information exchange between MHA, MEA and other agencies such...

YERUR SIRAJ AHMED
|
October 2012
eOffice-CAMS is focused on providing effective communication between departmental applications through collaboration and the obvious solution is to have Collaborative service. The idea is to facilitate action oriented team to work together over a geographical distance and let internal users, systems...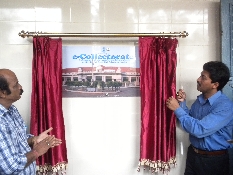 Ashok Kumar Hota
|
October 2012
e-Collectorate takes care of the scanning of all communications received by the District Collectorate and then through the inbuilt workflow mechanism traverses to various sections till the files are disposed off. Various file creation for particular application / subject and electronic file movement...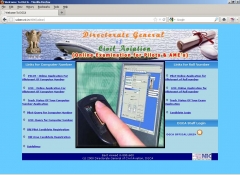 DEEPAK KHARE, SHILPI JAIN & PARVEEN BHARDWAJ
|
July 2012
The Directorate General of Civil Aviation is an attached office of the Ministry of Civil Aviation and is the regulatory body in the field of Civil Aviation, primarily dealing with safety issues. It is responsible for regulation of air transport services to/from/within India and for enforcement of civil...
SUSHEEL KUMAR, DHARAMPAL SAINI
|
April 2012
EBT scheme has been implemented for last one year for strengthening of disbursement of benefits reaped under nine major social security schemes into right hands and centralization of database administration aspects. The Project is implemented across state in all 21 districts for more than 20 lacs beneficiaries....