'Digital ITI' launched by Assam Minister
Kavita Barkakoty, Assam
asm-kavita[at]nic[dot]in
|
Mar 20, 2023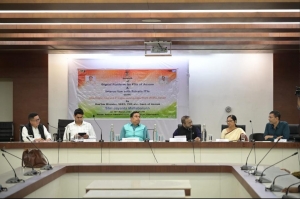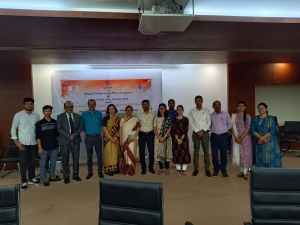 Guwahati, March 18, 2023: The Affiliation and Physical Verification module of the Digital ITI Application which envisages computerization of all process of the Industrial Training Institutes of Assam was launched today  by the Assam Skill, Employment and Entrepreneurship minister Shri Jayanta Malla Baruah in Guwahati. Principal Secretary, SEED, Shri B Kalyan Chakravarthy, IAS, Director, DECT Shri Haneef Noorani and NIC DDG & SIO Assam Smt Kabita Roy Das were among others present on the occasion.

The application has been developed by an NIC Assam Division headed by Shri Rubaiyat-ul Ali, STD & ASIO under  the aegis of SIO NIC. Shri Subir Nandi, TD, NIC gave a presentation on the system.

Speaking on the occasion, the Minister said that the launch of Digital ITI would hugely complement the State Government's effort to generate more avenues for employment in Assam by enabling online contactless affiliation of ITIs. SIO NIC spoke on the other modules of the comprehensive application and thanked the Minister for having made NIC a partner in the noble initiative.