INAUGURATION OF WEBSITE OF LOKAYUKTA, ODISHA
A. K. Hota, Odisha
ak[dot]hota[at]nic[dot]in
|
Jul 17, 2020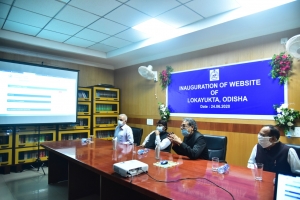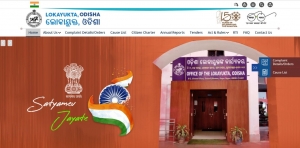 Hon'ble Shri Justice Ajit Singh, Chairperson, Lokayukta, Odisha inaugurated the website of Lokayukta, Odisha https://lokayukta.odisha.gov.in/ on 24.06.2020 in the presence of Hon'ble Shri Justice B K Nayak, Member,  Dr Debabrata Swain, Member and Dr R P Sharma, Member. Inaugurating the website Hon'ble Chairperson wished that the website will ensure availability of information about the functioning and role of the Lokayukta in the remotest parts of the state and will also ensure easy access by the citizens of the state to the office of the Lokayukta.
The Lokayukta has jurisdiction to inquire into allegations of corruption against any person who is or has been a Chief Minister or any other person who is or has been a Minister of the State or who is or has been a Member of Odisha Legislative Assembly.   Also covers the Chairpersons, Members of a Panchayat or a Municipality or Employee of the State who is serving or has served in connection with the affairs of the State referred to in Sub clauses (i) &(ii) of clause (c) of Section 2 of the Prevention of Corruption Act, 1988.The Lokayukta has been empowered to conduct enquiry in respect of the allegations of corruption by the public servant of the State of Odisha serving in and outside the State and the public servants under the control of Government of Odisha as per Sub-section (3) of Section-1 of the Odisha Lokayukta Act, 2014.
The daily Cause lists, the status of complaints and Orders of the Lokayukta are available in the website. Links to other important websites along with contact information of the office of the Lokayukta, Odisha is also available in the website.