News
Showing 16 to 20 of 1182 records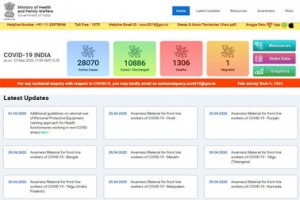 Shashi Kant Pandey, Delhi
sk[dot]pandey[at]nic[dot]in
|
May 4, 2020
Web portal of Ministry of Health and Family Welfare developed and hosted by NIC is serving as primary & official source of information on COVID-19 pandemic. It provides updated statistics, government advisories and orders apart from other insightful content on public health. The...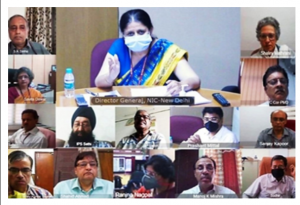 Informatics News Desk, NIC-HQ
newsdesk[dot]info[at]nic[dot]in
|
May 2, 2020
A video conference meeting of Group Heads of National Informatics Centre (NIC) was held on 1st May 2020 under the chairmanship of Dr. Neeta Verma, Director General, NIC. The VC meeting centred at its head quarters in New Delhi was facilitated using the 'Vidyo VC', the video...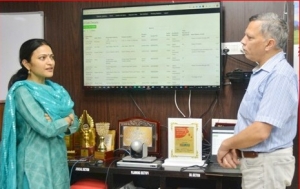 Jit Raj, Jammu and Kashmir
jit[dot]raj[at]nic[dot]in
|
Apr 29, 2020
On 28/04/2020 for near real time response to the grievances & queries received at the district control room, a Call Records Management System (CRMS) has been launched in District Jammu, by the Deputy Commissioner, Sushma Chauhan, IAS. She informed that this technology will enable immediate...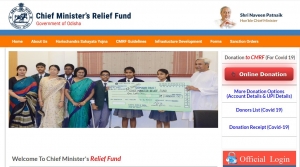 A. K. Hota, Odisha
ak[dot]hota[at]nic[dot]in
|
Apr 22, 2020
Hon'ble Chief Minister of Odisha has appealed all to donate generously to Chief Minister's Relief Fund in order to provide humanitarian help to the COVID-19 affected. In view of this, Government has opened dedicated accounts in State Bank of India, ICICI Bank and HDFC Bank for receipt...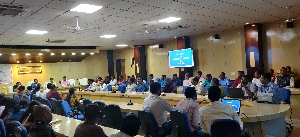 A. K. Hota, Odisha
ak[dot]hota[at]nic[dot]in
|
Apr 22, 2020
National Informatics Centre, Bhubaneswar has launched eOffice product (The online office automation application) in Collectorate of Jagatsinghpur, Odisha on 31st January 2020 with an aim to support district administration inter, intra-government process and to provide a simplified, responsive,...