News
Showing 16 to 20 of 1255 records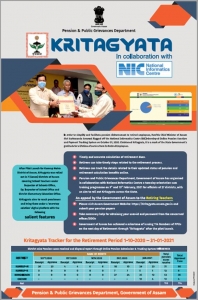 Kavita Barkakoty, Assam
asm-kavita[at]nic[dot]in
|
Feb 12, 2021
Subsequent to the trainings that were imparted to seven Districts of Assam after the pilot implementation, KRITAGYATA had reached a milestone of distributing 114 number of PPOs (Pension Payment Orders) on the next day of retirement to the retirees of the above districts of Assam. With an aim to cover...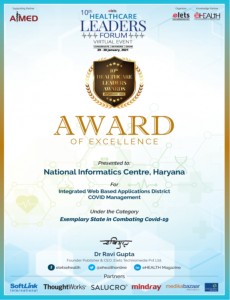 Deepak Sawant, Haryana
sawant[dot]deepak[at]nic[dot]in
|
Feb 11, 2021
The 10th Healthcare Leadership Award (organized by Elets Techno media and e-health magazine) under the Category of Exemplary State in combating COVID-19 for developing various ICT enabled portals and Apps specially for Integrated Web based Applications for District COVID Management was conferred...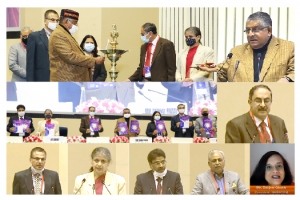 Informatics News Desk, NIC-HQ
newsdesk[dot]info[at]nic[dot]in
|
Feb 8, 2021
NICSI celebrated its Silver Jubilee on 28 Jan 2021 at a formal event at Vigyan Bhawan, Delhi. Shri Ravi Shankar Prasad, Hon'ble Union Minister for Law & Justice, Communications and Electronics & IT was the chief guest and the esteemed dignitaries at the dais were Shri Ajay Sawhney,...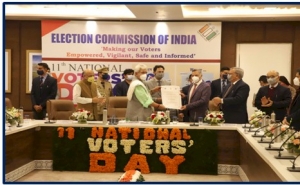 Jit Raj, Jammu and Kashmir
jit[dot]raj[at]nic[dot]in
|
Feb 1, 2021
Hon'ble Lieutenant Governor of Jammu and Kashmir Union Territory awarded a Certificate of Appreciation to District Informatics Officer NIC District Jammu Mr. Sanjay Gupta for his Technical Interventions during the Electioneering Process on 11th National Voter Day held at Nirvachan...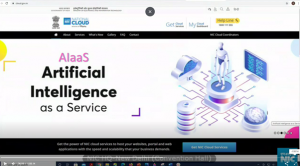 Informatics News Desk, NIC-HQ
newsdesk[dot]info[at]nic[dot]in
|
Jan 29, 2021
Monday, the 25th January 2021 was celebrated, nation-wide as the AI (Artificial Intelligence) Day by the National Informatics Centre. Hosted at NIC HQ, the event witnessed the participation of NIC officials from across the nation through video conferencing. Live webcast of the event was made for wider...