News
Showing 11 to 15 of 1049 records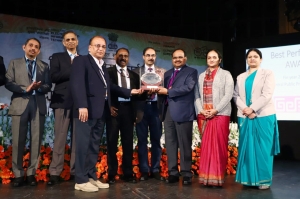 A. K. Hota, Odisha
ak[dot]hota[at]nic[dot]in
|
Feb 5, 2019
eGovernanace Journey of the decade has been eventful for State of Odisha and certainly significant is its journey in eProcurement while bringing immense change in Public Procurement System. With "Govt. of Odisha" selected as One of the Best Performers amongst...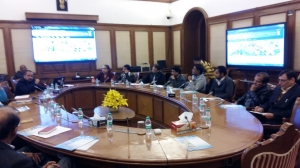 Dr. Shubhag Chand, Delhi
shubhag[at]nic[dot]in
|
Feb 1, 2019
eSamikSha, an online Monitoring and Compliance Mechanism has been developed by Cabinet Secretariat Informatics Division, to fast track the compliance of pending action points, proposal, targets, etc. of Various Ministry/Department/Organization/Agency of Govt. of India and Government of States and...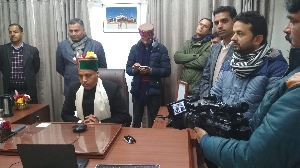 Ajay Singh Chahal, Himachal Pradesh
ajay[dot]chahal[at]nic[dot]in
|
Jan 21, 2019
Sh. Jai Ram Thakur, Hon'ble Chief Minister, Himachal Pradesh interacted with 10 Cabinet Ministers of Himachal Pradesh on 6th January 2019 from Shimla, using NIC VC facility, during the Jan Manch program, which is held at Panchayat level, every first Sunday of the month, and is presided over...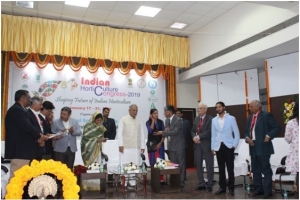 Y.V.Shreenivas Rao, Chattisgarh
yvsrao[at]nic[dot]in
|
Jan 18, 2019
In a grand function of 8th Indian horticulture congress 2019 held at Indira Gandhi Krishi Vishwavidyalaya (IGKV) Raipur, Chhattisgarh on 17th January 2019 two Android based Mobile Apps "eHAAT" and "Custom hiring" have been launched by...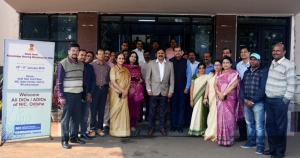 A. K. Hota, Odisha
ak[dot]hota[at]nic[dot]in
|
Jan 16, 2019
The state level DIOs meet was organized at NIC State Center, Bhubaneswar, Odisha, during 10th and 11th January 2019 in presence of Smt. Nandita Choudhury, DDG & State Coordinator, Odisha. The inaugural session was chaired by Smt. Pratibha Singh, DDG & SIO. Shri C. J. Venugopal, IAS , Principal...