News
Showing 11 to 15 of 1275 records

Deepak Sawant, Haryana
sawant[dot]deepak[at]nic[dot]in
|
Aug 5, 2021
Hon'ble Chief Minister Haryana, Shri Manohar Lal launched the Awas Portal (http://awas.haryanapwd.gov.in) on 02 August 2021 to make the process of allotment of government accommodation to the employees more transparent. The Awas portal has been designed and developed by NIC-Haryana....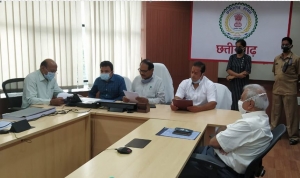 Y. V. Shreenivas Rao, Chattisgarh
yvsrao[at]nic[dot]in
|
Jul 31, 2021
Hon'ble Education Minister Dr. Premsai Singh Tekam, Govt. of Chhattisgarh clicked and publish the 12th Board examination results on 25th July 2021, in the presence of other dignitaries. The technical support was provided by NIC. Within 5 hours the server has ...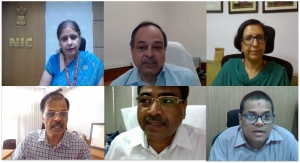 Arvind Dadhichi, Uttaranchal
ak[dot]dadhichi[at]nic[dot]in
|
Jul 23, 2021
The occasion was the valedictory session of a Training of Trainers (ToT) - cum - workshop on "Data Analytics and Data Visualisation" organised by NIC Training Unit (NICTU) at the Lal Bahadur Shastri National Academy of Administration, Mussoorie from 7th-14th, July 2021. The ToT participants...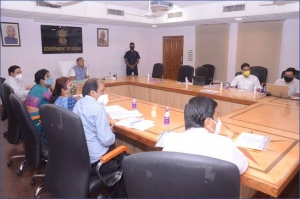 Kavita Barkakoty, Assam
asm-kavita[at]nic[dot]in
|
Jun 29, 2021
On 26th June 2021, Dr. Himanta Biswa Sarma, Hon'ble Chief Minister of Assam reviewed the activities of Pension & Public Grievances Department, Assam. During the review, Hon'ble Chief Minister also reviewed NIC developed portal "Kritagyata", an online pension sanction...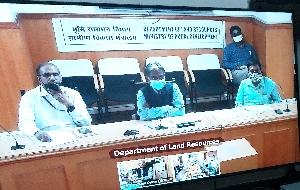 Y. V. Shreenivas Rao, Chattisgarh
yvsrao[at]nic[dot]in
|
Jun 26, 2021
On 23rd June 2021, Ms. Reeta Shandilya, Secretary, Revenue & Disaster Management, Govt. of Chhattisgarh launched the ULPIN (Unique Land Parcel Identification Number) utility for Chhattisgarh in the virtual presence of Shri Ajay Tirkey, Secretary, DoLR, Govt. of India, Shri Hukum Singh Meena, Addl....