News
Showing 11 to 15 of 1092 records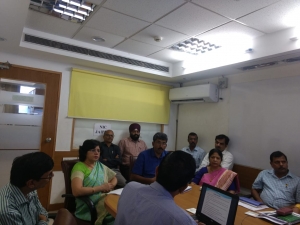 Amit Agarwal, Rajasthan
amit[dot]agarwal[at]nic[dot]in
|
Sep 5, 2019
Dr. Ranjana Nagpal, Deputy Director General and Rajasthan State Coordinator, NIC, made a two-day visit to NIC Rajasthan starting 29th August 2019 and held a review meeting with the Senior Officers to take account of e-Governance activities in the state and the projects implemented by NIC Rajasthan. ...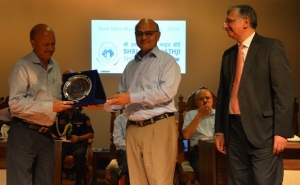 Jit Raj, Jammu and Kashmir
jit[dot]raj[at]nic[dot]in
|
Sep 4, 2019
Shri Satya Pal Malik, Honorable Governor of Jammu & Kashmir and Chairman of Shri Amarnathji Shrine Board, recorded high appreciation for the coordinated efforts made by NIC Jammu & Kashmir on 28th August 2019, for the smooth conduct of this year's Shri Amarnathji Yatra. On the occasion,...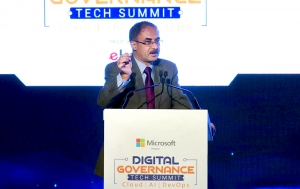 Shashi Kant Pandey, Delhi
sk[dot]pandey[at]nic[dot]in
|
Sep 3, 2019
A Digital Governance Tech Summit was organized by Microsoft India, in association with Elets Technomedia, at Hotel Taj Palace, New Delhi on 27th August 2019. Highlighting the Digital India vision of the Indian Government, the event was oriented towards discovering the role of modern technologies such...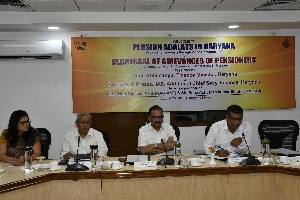 Deepak Sawant, Haryana
sawant[dot]deepak[at]nic[dot]in
|
Sep 2, 2019
Pension Adalats were conducted by the Haryana State Government across the State on 23rd August 2019 to resolve grievances at a single platform. All the districts were connected through video conferencing. The Pension Adalat at the State Headquarters was chaired by Shri T.V.S.N. Prasad,...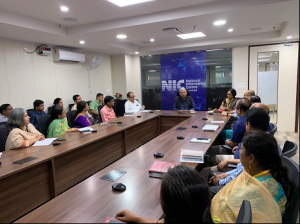 Kavita Barkakoty, Assam
asm-kavita[at]nic[dot]in
|
Aug 31, 2019
Shri D.C. Misra, Deputy Director General, NIC, made a two-day visit to Guwahati on 9th August 2019, and he, along with the State Informatics Officer & other officials of NIC Assam, met Shri Alok Kumar, Chief Secretary and Shri Rajiv Bora, Additional Chief Secretary (Finance). In the meeting with...