News
Showing 11 to 15 of 1306 records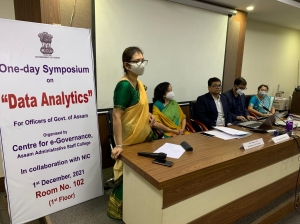 Kavita Barkakoty, Assam
asm-kavita[at]nic[dot]in
|
Dec 8, 2021
A one day symposium on "Data Analytics" was held at the Assam Administrative Staff College, Government of Assam. The event was held in collaboration with the Centre of E-Governance, Assam Administrative Staff College, Guwahati and National Informatics Centre, Assam and Centre of Excellence...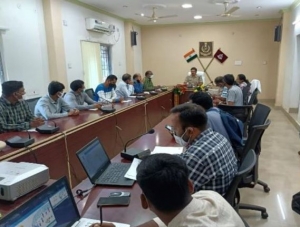 Shri Hara Prasad Das, Odisha
hp[dot]das[at]nic[dot]in
|
Dec 3, 2021
The Integrated Road Accident Database (iRAD) Project is an initiative of the Ministry of Road Transport and Highways (MoRTH), Government of India and is funded by World Bank, with the objective to improve road safety in the country. The Rollout programme of iRAD live was conducted on 25th November...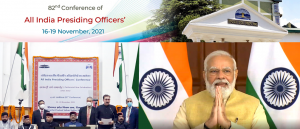 Ajay Singh Chahal, Himachal Pradesh
ajay[dot]chahal[at]nic[dot]in
|
Nov 30, 2021
Sh. Narendra Modi, Hon'ble Prime Minister of India, virtually inaugurated the 82nd All India Presiding Officers Conference and 58th Conference of Secretaries of Legislative Bodies in India, on 17th November 2021. These Conferences were organized at Himachal Pradesh Vishan Sabha, Shimla from 16...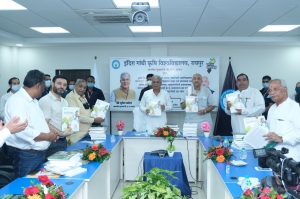 Y. V. Shreenivas Rao, Chattisgarh
yvsrao[at]nic[dot]in
|
Nov 27, 2021
Shri BhupeshBaghel, Hon'ble Chief Minister, Chhattisgarh, inaugurated the newly constructed KrishiVigyan Kendra building, Akti Biodiversity Museum, newly constructed Knowledge Center building and recording studio, Phytosanitary laboratory located at Indira Gandhi KrishiVishwavidyala (IGKV) campus...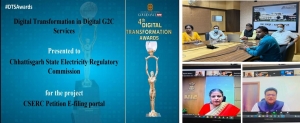 Y. V. Shreenivas Rao, Chattisgarh
yvsrao[at]nic[dot]in
|
Nov 27, 2021
Governance Now, organized the fourth edition of "Digital Transformation Summit & Awards" on 18th November 2021. The Petition e-Filing system of CSERC received the award for digital transformation services under G2C category. Shri HemantVerma, Chairman of the CSERC received...