News
Showing 11 to 15 of 1255 records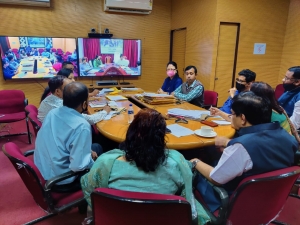 Kavita Barkakoty, Assam
asm-kavita[at]nic[dot]in
|
Mar 2, 2021
For the first time, the Pension & Public Grievances Department, Govt. of Assam, after discussion with NIC, has held a Pension Adalat through Video Conferencing mode on 24th February 2021 from 10.00 A.M. to 4.00 P.M. In the first phase, Nagaon District...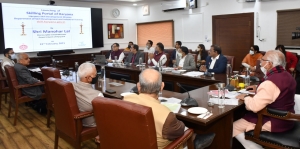 Deepak Sawant, Haryana
sawant[dot]deepak[at]nic[dot]in
|
Feb 26, 2021
Hon'ble Chief Minister Haryana, Mr. Manohar Lal launched Skilling Portal (https://skill.haryana.gov.in) of the Haryana Skill Development Mission on 22/02/2021. The Skilling portal has developed in compliance to the directives and visionary outlook of the Honourable Chief Minister,...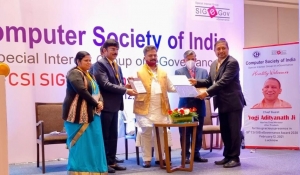 Y. V. Shreenivas Rao, Chattisgarh
yvsrao[at]nic[dot]in
|
Feb 19, 2021
Padhai Tunhar Duar developed by NIC, Chhattisgarhto continue education during COVID pandemichas received 'CSI SIG eGovAwards 2020 under the category 'StateGovernment Entity'. Mr. Jitendra KumarShukla, IAS, DPI & MD, Samagra Shiksha,Dr. M. Sudheesh, Assistant Director,Samagra...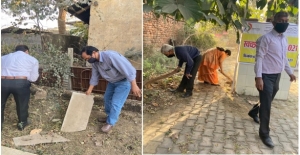 Y. V. Shreenivas Rao, Chattisgarh
yvsrao[at]nic[dot]in
|
Feb 19, 2021
During the SwachchhtaPakhwada, on the 10th February 2021 the officials of NIC Chhattisgarh State Centre and Raipur District centre reached Late Kuldeep Nigam Old Age Home at Mana Camp, Raipur for not only cleaning the old age home premises but also to share some happy moments with the old and...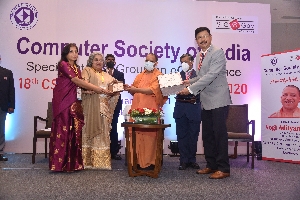 Kavita Barkakoty, Assam
asm-kavita[at]nic[dot]in
|
Feb 15, 2021
'Ease of Doing Business in Assam', a flagship initiative of Government of Assam developed by NIC. Assam bagged the 18th CSI SIG eGovernance Award, in the Project Category – Award of Appreciation. National Informatics Centre is the Technology partner of Government of Assam for the...