News
Showing 6 to 10 of 1306 records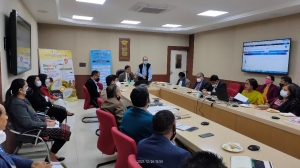 Kavita Barkakoty, Assam
asm-kavita[at]nic[dot]in
|
Dec 27, 2021
24 Dec 2021: The Government of Assam observed the Good Governance week from 20th December-25th December, 2021. On 24th December, 2021, a meeting, chaired by the Chief Secretary, Assam was held with the participation of NIC and all departments of the Assam Secretariat. A presentation was made by NIC...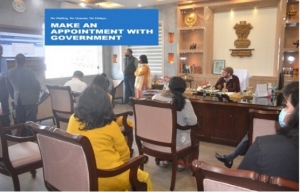 Kavita Barkakoty, Assam
asm-kavita[at]nic[dot]in
|
Dec 27, 2021
Guwahati: 23-12-2021 - In the spirit of Good Governance Week, DC, Kamrup Metro Shri Pallav Gopal Jha, IAS, launched the Kamrup Metropolitan District instance of "SWAGATAM" visitor management portal. Swagatam is a cloud-based application software developed by NIC which can be configured...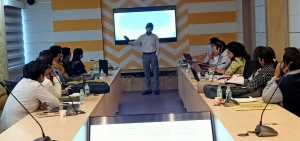 Y. V. Shreenivas Rao, Chattisgarh
yvsrao[at]nic[dot]in
|
Dec 15, 2021
National Rural Livelihoods Mission (NRLM), Ministry of Rural Development, Government of India, in technical coordination with NIC – RD has developed a software module namely Electronic Fund Management cum Accounting Solution (eFMAS), as part of NRLM eGov application (https://nrlm.gov.in), to...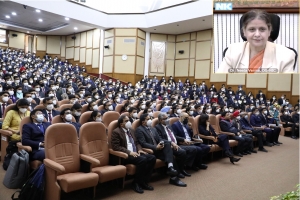 Arvind Dadhichi, Uttaranchal
ak[dot]dadhichi[at]nic[dot]in
|
Dec 14, 2021
DG NIC (Dr. Neeta Verma) presented "A broader picture of e-Governance, and the use of ICT in India, and NIC's role in it". Her session was followed by the DDG(Shri R.S. Mani) explaining "Some of the key features of the available e-Gov ICT Infrastructure and the security initiatives...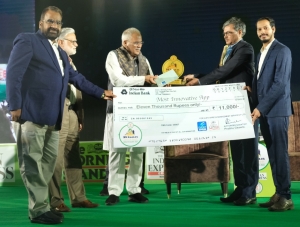 Y. V. Shreenivas Rao, Chattisgarh
yvsrao[at]nic[dot]in
|
Dec 10, 2021
The Chief Minister, Shri BhupeshBaghel, at the Kisan Summit and Award Ceremony held at Raipur on 6th December 2021, felicitated Vice Chancellor Dr. S.S. Sengar, Dr. R. R. Saxena of IGKV and Scientist Shri Abhijeet Kaushik of NIC, Chhattisgarh with citations and prize money cheque for eHaat–...