News
Showing 6 to 10 of 1158 records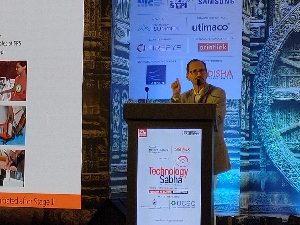 A. K. Hota, Odisha
ak[dot]hota[at]nic[dot]in
|
Mar 2, 2020
Theme: Recognizing the leaders who are raising the bar for e-governance Organized by the Indian Express (P) Ltd., Technology Sabha, has since long been India's premier eGovernance Forum; setting the pace for eGovernance seminars with leadership dialogues, actionable case studies and...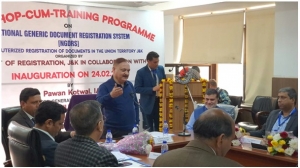 Jit Raj, Jammu and Kashmir
jit[dot]raj[at]nic[dot]in
|
Feb 28, 2020
A 3-days training cum workshop on NGDRS (National Generic Document Registration System) was conducted at Jammu, J&K from 24th to 26th of February, 2020. The event was inaugurated by the Inspector General of Registration Dr. Pawan Kotwal, IAS in presence of the Divisional Commissioner Sh. Sanjeev...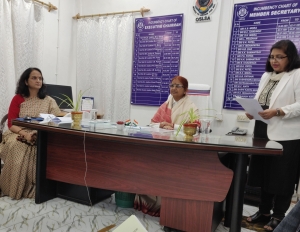 A. K. Hota, Odisha
ak[dot]hota[at]nic[dot]in
|
Feb 26, 2020
The poor, illiterate, weaker sections in our country suffer day in and out in their struggle for survival. They are unable to approach the appropriate courts of law on account of their poverty and ignorance of their legal rights even though they suffer injustice. In order to overcome such situation...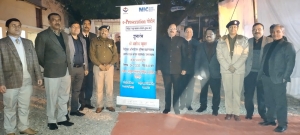 Arvind Dadhichi, Uttaranchal
ak[dot]dadhichi[at]nic[dot]in
|
Feb 25, 2020
eProsecution, a pillar of ICJS Portal for Uttarakhand State was launched for Pilot District of Dehradun by Shri Ashok Kumar, D.G. Police (Law and Order), GoUK, Shri Prashant Joshi, District Judge Dehradun and Shri S.K. Sharma, Sr. Technical Director at Prosecution Office, Dehradun. During the...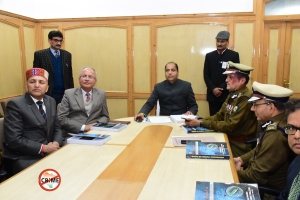 Ajay Singh Chahal, Himachal Pradesh
ajay[dot]chahal[at]nic[dot]in
|
Feb 14, 2020
Sh. Jai Ram Thakur, Hon'ble Chief Minister, Himachal Pradesh launched the Crime Free Himachal, mobile App on 11-February-2020 at Shimla. Sh. Anil Khachi, Chief Secretary, Sh. S.R. Mardi, Director General of Police, Sh. Jagdish Chander, Principal Secretary (IT, PWD, Transport), Sh. S.B. Negi,...