News
Showing 6 to 10 of 1275 records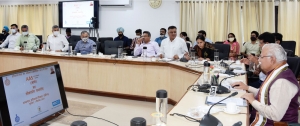 Deepak Sawant, Haryana
sawant[dot]deepak[at]nic[dot]in
|
Sep 2, 2021
Hon'ble Chief Minister Haryana, Mr. Manohar Lal launched the Auto Appeal System (AAS) portal (https://aas.saralharyana.nic.in) on 01/09/2021, a first of its kind of system in India, to ensure the timely delivery of the service to the citizens. This software has been developed for Right...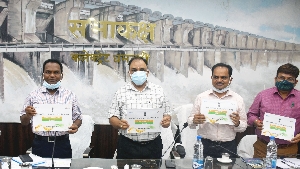 Y. V. Shreenivas Rao, Chattisgarh
yvsrao[at]nic[dot]in
|
Sep 2, 2021
A meeting with the Collector, Shri P.S. Alma, IAS, and other district officials was organized at the Collectorate Meeting Hall, Dhamtari on 28th August 2021 to review the eGovernance initiatives in the district. The meeting was graced by Dr. A. K. Hota, DDG & SIO and Shri A. K. Somasekhar, STD...
Lalhmachhuani, Mizoram
chhuani[at]nic[dot]in
|
Sep 1, 2021
The Hon'ble Transport Minister of State Shri T.J. Lalnuntluanga inaugurated Online Payment Services in Vahan and Sarathi on August 31st, 2021 at Secretariat Conference Hall, MINECO, in Aizawl. The inauguration programme was chaired by Commissioner & Secretary, Transport Department Shri K.T....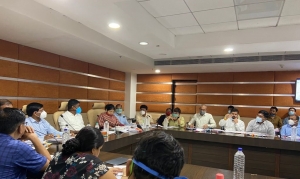 Y. V. Shreenivas Rao, Chattisgarh
yvsrao[at]nic[dot]in
|
Aug 28, 2021
State-level workshop on Unified Worker Registration portal was organized by Labour Department, Govt. of Chhattisgarh on 18th Aug 2021 with technical support of NIC for smooth implementation of new IT initiatives by the department. The workshop was chaired by Shri Alex Paul Menon (IAS),Labour Commissioner....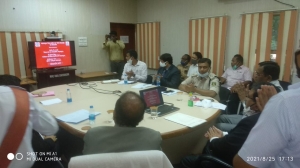 Y. V. Shreenivas Rao, Chattisgarh
yvsrao[at]nic[dot]in
|
Aug 27, 2021
With the intent of bringing the police closer to the citizen and to have more cooperation and support from the citizen for better policing in the district, district police have approached NIC for preparing an informative district police website. A suitable website has thus been developed...