News
Showing 6 to 10 of 1234 records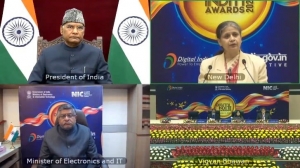 Informatics News Desk, NIC-HQ
newsdesk[dot]info[at]nic[dot]in
|
Dec 30, 2020
The sixth edition of the Digital India Awards 2020 ceremony was held today (30th December 2020) at Vigyan Bhavan, New Delhi. To promote more innovative Digital Governance initiatives, Digital India Awards have been instituted under the ambit of the National Portal of India. The awards are biennial...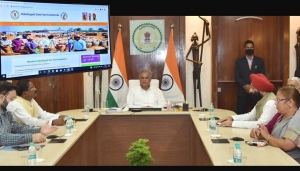 Y. V. Shreenivas Rao, Chattisgarh
yvsrao[at]nic[dot]in
|
Nov 23, 2020
Honorable Chief Minister of Chhattisgarh Shri Bhupesh Baghel inaugurated the website of Chhattisgarh State Food Commission developed by NIC Chhattisgarh on 18th November 2020. In his address on the occasion he said that the schemes related to food and nutritional security will be...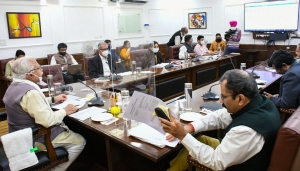 Deepak Sawant, Haryana
sawant[dot]deepak[at]nic[dot]in
|
Nov 18, 2020
Haryana Chief Minister, Mr. Manohar Lal directed the officers concerned including the Boards, Corporations, Universities etc. to upload the data of all the employees on the Human Resource Management System (HRMS) by the concerned Nodal Officers by November 30, 2020. The HRMS application...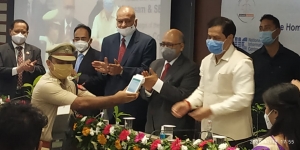 Kavita Barkakoty, Assam
asm-kavita[at]nic[dot]in
|
Nov 13, 2020
Guwahati, November 13, 2020: In a high profile function held in the Assam Administrative Staff College premises yesterday, the Hon'ble Chief Minister of Assam Shri Sarbananda Sonowal launched the NIC-developed eChallan and Virtual Courts online applications for the Assam Police and the Gauhati...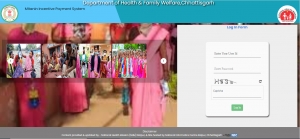 Y. V. Shreenivas Rao, Chattisgarh
yvsrao[at]nic[dot]in
|
Nov 13, 2020
As per direction of Hon'ble Health Minister Shri T.S. Singh Deo and under the guidance of Mrs. Renu G Pillay, Additional Chief Secretary, Health and Family Welfare Department, NIC Chhattisgarh State Centre developed Mitanin Incentive Online Payment System (MIPS). With initiative...