News
Showing 6 to 10 of 1059 records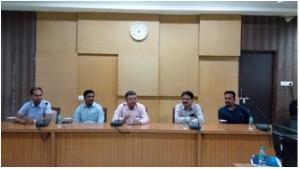 Y.V.Shreenivas Rao, Chattisgarh
yvsrao[at]nic[dot]in
|
May 6, 2019
A Two day training programme on GSTPRO Portal was organized on 02.05.2019 & 03.05.2019 for officials of State GST Department, Chhattisgarh state. The GSTPro software is developed by NIC Karnataka team headed by Sh.P.V.Bhat, DDG and Chhattisgarh is the first state to implement the...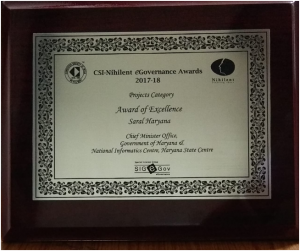 Deepak Sawant, Haryana
sawant[dot]deepak[at]nic[dot]in
|
May 3, 2019
SARAL – The flagship programme of Government of Haryana and executed by NIC Haryana, today received the CSI-Nihilent eGovernance Award 2017-18 (The Award of Excellence) under the "Projects Category". Riding on ServicePlus framework this programme transformed the Service Delivery...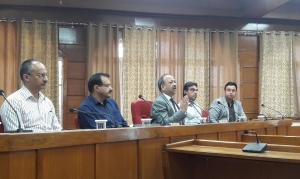 Sandeep Sood, Himachal Pradesh
sood[dot]sandeep[at]nic[dot]in
|
Apr 29, 2019
A meeting was held by Sh. B.K. Agarwal, Chief Secretary, Himachal Pradesh with all the Branch Officers, Section Officers and Personal Staff of the HP Secretariat in the Conference Hall on 27-April-2019 to discuss the challenges being faced in bringing efficiency in Secretariat Administration. Dr....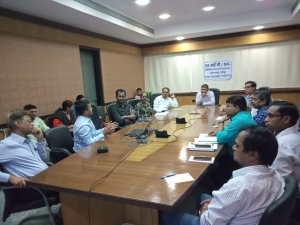 Y.V.Shreenivas Rao, Chattisgarh
yvsrao[at]nic[dot]in
|
Apr 27, 2019
A one day training programme on "Data Analytics Technologies & tools (Tableau)" was conducted at NIC – State Centre, Atal Nagar, Raipur (Chhattisgarh) on the 24th April 2019. While the NIC officers from Chhattisgarh State Centre directly took part in the training, other officers...
Dr. Shubhag Chand, Delhi
shubhag[at]nic[dot]in
|
Apr 24, 2019
eSamikSha application is an online Monitoring and Compliance Mechanism, developed by NIC Cabinet Secretariat Informatics Division, to fast track the compliance of pending action points, proposal, targets, etc. of various Ministry/Department/Organization/ Agency of Govt. of India, Government of States...