Governance
Showing 186 to 190 of total 199 records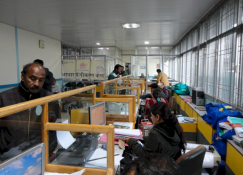 PANKAJ GUPTA, DEEPAK KUMAR
|
April 2014
Shimla, popularly known as the Queen of Hills, is the capital of Himachal Pradesh. It is famous worldwide as a popular tourist destination. Shimla has witnessed many historical events during British rule and in postindependence period. The town of Shimla is built over several hills and connecting ridges....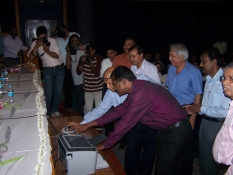 K.P. PARISELVAN
|
April 2013
In order to ensure high transparency and productivity in the Department of Commercial Taxes, NIC, Goa started implementation of the VATSoft software in May 2008. Over the years, the software has been enriched by incorporating all the tax types to facilitate the Department of Commercial...
MOHAN DAS VISWAM, RITU GHAI
|
January 2013
The Prime Minister's Media Adviser, Shri. Pankaj Pachauri along with his team felt the need of the news media houses to have access to quality-rich authentic and current media resources pertaining to the Prime minister. It was felt that resources such as Photos and Videos would enable the news...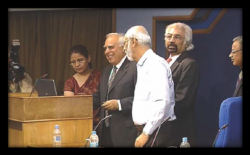 NEETA VERMA, ALKA MISHRA & D. P. MISRA
|
July 2012
If government could release these datasets in open format for people to use & reuse, a whole lot of new innovative apps could be built around these datasets to provide better, customized services to citizens. Online publishing of Government data in open format shall play an important role in enhancing transparency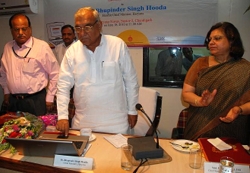 GHAN SHYAM BANSAL, P.ALFRED
|
April 2011
The prime focus of government is timely and effective redressal of public grievances, which leads to citizen satisfaction and credibility of government in Public Delivery systems. With this in mind, the Department of Administrative Reforms & Public Grievances, Government of India in technical...