Health
Showing 36 to 40 of total 43 records
Dr. SAVITA DAWAR, G. PRASAD
|
October 2013
National Knowledge Network (NKN) due to high bandwidth and low latency has ensured the creation of applications which will be beneficial to all stakeholders in science, technology, governance and research & development. A model project funded by NKN and executed by NIC, New Delhi; AIIMS...

To monitor Revised National Tuberculosis Programme (RNTCP) effectively, a web-enabled and case-based monitoring application called NIKSHAY has been developed by National Informatics Centre (NIC). This is used by health functionaries at various levels across the country in association with...
Chaitali Bhattacharjee, Nilkamal Dey Puryakastha
|
July 2013
Traditionally, the healthcare environment consisted of a set of loosely-connected, organizationallyindependent units. Health-IT standards provide the foundation for institutional data sharing with disparate healthcare systems and integration of this clinical data with diagnostic equipment such...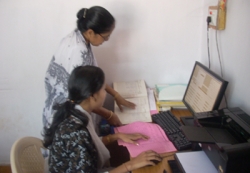 SANJAY KUMAR, SUPARNA BHATNAGAR, MANOJ SAXENA
|
April 2012
The broad objectives of the programme through the software is to reduce infant mortality rate (IMR), to improve the nutritional level of the child, to ensure completion of immunisation in children by tracking the proper growth of the individual child, and to reduce mother mortality rate (MMR) and reduce...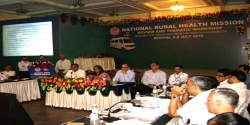 RAJNISH MAHAJAN, ANAND I SHAH
|
April 2011
As a major initiative, the Health and Family Welfare Department of the Government of Gujarat, has introduced a name based mother & child tracking information management system called "e-Mamta", in collaboration with NIC, Gujarat. One of the first of its kind, the system has been...