Health
Showing 31 to 35 of total 41 records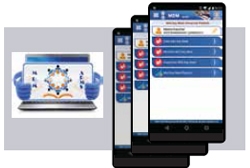 AJAY SINGH CHAHAL, SANJAY KUMAR
|
October 2016
The Mid Day Meal Scheme is one of the most well-known schemes initiated by the Government of India. NIC, Himachal Pradesh has taken the initiative to push the effciency of the scheme to the next level using ICT by creating the MDM-ARMS software and a related mobile based App to improve the management...
GHAN SHYAM BANSAL, RAHUL JAIN
|
July 2014
With the aim to provide Right Quantity of Right Product on Right Place on Right Time in Right Condition at Right Cost for Right People and also to streamline the distribution of drugs to institutions and ensure availability of drugs at all times, a new, innovative system called online Drug Inventory...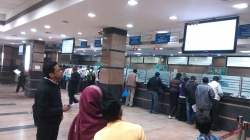 C.K. Dhar, Chaitali Bhattacharjee
|
January 2014
Tucked away at the southernmost tip of the Northeast, the state of Tripura has made significant contribution to public health care by pioneering e-Hospital@NIC-an integrated Hospital Management Information System (HMIS) which now runs in almost 30 major public hospitals across the country,...
Dr. SAVITA DAWAR, G. PRASAD
|
October 2013
National Knowledge Network (NKN) due to high bandwidth and low latency has ensured the creation of applications which will be beneficial to all stakeholders in science, technology, governance and research & development. A model project funded by NKN and executed by NIC, New Delhi; AIIMS...

To monitor Revised National Tuberculosis Programme (RNTCP) effectively, a web-enabled and case-based monitoring application called NIKSHAY has been developed by National Informatics Centre (NIC). This is used by health functionaries at various levels across the country in association with...