Rollout of iRAD Live Application in ten more districts of Odisha
Shri Hara Prasad Das, Odisha
hp[dot]das[at]nic[dot]in
|
Dec 3, 2021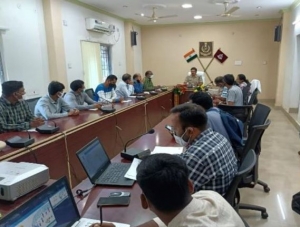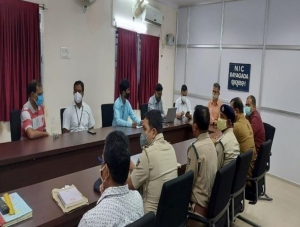 The Integrated Road Accident Database (iRAD) Project is an initiative of the Ministry of Road Transport and Highways (MoRTH), Government of India and is funded by World Bank, with the objective to improve road safety in the country. The Rollout programme of iRAD live was conducted on 25th November 2021 in presence of the Collectors, SPs, DIOs, RTOs and DRMs of 10 districts by entry of some live accident details in iRAD application.
The dignitaries emphasized on the adoption of iRAD by automating the process of working of different stakeholders and taking timely decision to provide contactless and paperless administration. They also praised NIC for implementing iRAD in different stakeholder departments of Road safety in Govt. of Odisha during the COVID situation and assisting the State Govt. for ease of capture and analysis of data of cause of accidents.
The ten new districts included in live iRAD application are Kalahandi, Nawrangpur, Jajpur, Nayagarh, Phulbani, Jharsuguda, Sambalpur, Dhenkanal, Deogarh and Rayagada. The total number of districts using iRAD live application in Odisha has now gone upto fifteen (15).