Workshops
Showing 6 to 10 of total 232 records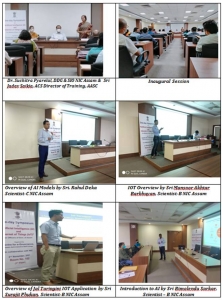 Kavita Barkakoty, Assam
asm-kavita[at]nic[dot]in
|
Nov 15, 2021
A one-day Symposium on Artificial Intelligence (AI) and Internet of Things (IOT) was held by the Centre of e-Governance, at the Assam Administrative Staff College, Government of Assam in Collaboration with National Informatics Centre, Assam. The Symposium was attended by Officers of the Government...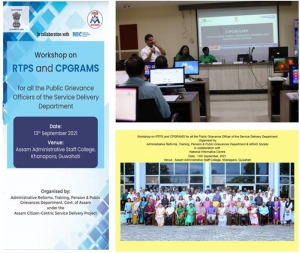 Kavita Barkakoty, Assam
asm-kavita[at]nic[dot]in
|
Sep 15, 2021
Administrative Reforms, Training, Pension & Public Grievances Department, Government of Assam and ARIAS Society in collaboration with NIC, Assam State Centre, has organized a Workshop on RTPS and CPGRAMS for all the Public Grievance Officers of Government of Assam on 13th September...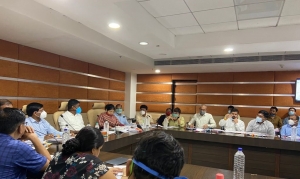 Y. V. Shreenivas Rao, Chattisgarh
yvsrao[at]nic[dot]in
|
Aug 28, 2021
State-level workshop on Unified Worker Registration portal was organized by Labour Department, Govt. of Chhattisgarh on 18th Aug 2021 with technical support of NIC for smooth implementation of new IT initiatives by the department. The workshop was chaired by Shri Alex Paul Menon (IAS),Labour Commissioner....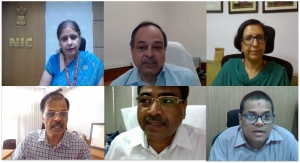 Arvind Dadhichi, Uttaranchal
ak[dot]dadhichi[at]nic[dot]in
|
Jul 23, 2021
The occasion was the valedictory session of a Training of Trainers (ToT) - cum - workshop on "Data Analytics and Data Visualisation" organised by NIC Training Unit (NICTU) at the Lal Bahadur Shastri National Academy of Administration, Mussoorie from 7th-14th, July 2021. The ToT participants...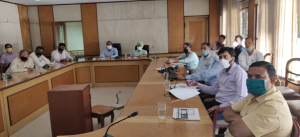 Deepak Sawant, Haryana
sawant[dot]deepak[at]nic[dot]in
|
Jun 12, 2020
NIC Haryana and Development & Panchayats Department, Government of Haryana jointly organised a Workshop-cum-Training session on AuditOnline System on June 10, 2020 at Haryana Panchayat Bhawan, Chandigarh. Around 25 participants from Local Audit Department and Panchayat Department attended the...