Conference
Showing 91 to 95 of total 106 records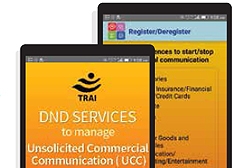 DR. RAKESH GUPTA, VIVEK GUPTA, RAMYA RAJAMANICKAM
|
January 2017
Subscribers can activate the Do Not Disturb (DND) Services by TRAI by using this App. By activating the DND services, the telecom provider can block/ take action against the numbers from which consumers are getting such calls or messages.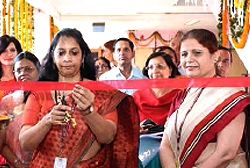 MOHAN DAS VISWAM
|
October 2016
The first visit of Smt. Aruna Sundararajan, IAS, to National Informatics Centre (NIC) Headquarters on 5th of September 2016 after taking charge as the new Secretary to Ministry of Electronics & Information Technology (MeitY), marked a special day in the journey of NIC. On the occasion, the Secretary...
Ghan Shyam Bansal, M.P. Kulshreshtha
|
April 2016
The Panchayati Raj functions as a system of governance in which Gram Panchayats are the basic unit of local administration. The system has three levels - Gram Panchayat (Village level), Block Samiti or Panchayat Samiti (Block level) and Zila Parishad (District level). Mahari (My) Panchayat comprises...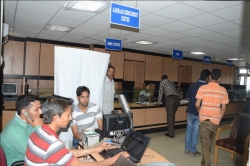 AKHILESH BHARTI, ASHWANI KUMAR
|
July 2014
Mandi, one of the twelve districts of Himachal Pradesh, is the second largest district in terms of administrative strength. Mandi is also known as Chhoti Kashi, thanks to so many temples in the town. Due to its varied altitude, there are some places in the district where the climate is quite...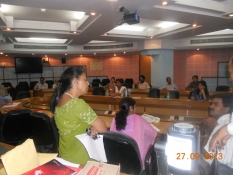 Dr. Vandana Sharma, Ms. Mridula Jain
|
January 2014
Hindi Pakhwada was observed at NIC Headquarters from 14th September 2013 to 28th September 2013. Hindi Pakhwada was also observed at NIC State Units. During the event, seven different competitions were organized in Hindi. Alike previous years, this year too, Hindi typing, dictation, essay-writing,...