ICT Initiatives
Showing 196 to 200 of total 211 records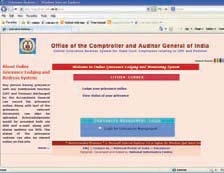 S C D GUPTA
|
January 2013
A Centralized Online State Governments Employees Complaints Monitoring System has been developed by NIC for transforming conventional existing System into more efficient and transparent system. The System has also been customized so as to have the central database server at CAG office and the software...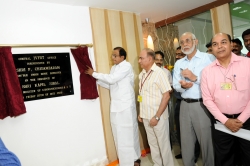 DR. B. N. SHETTY, DR. R. K. MISHRA And C. L. SHARMA
|
October 2012
The entire IVFRT system envisages the information capture from Visa applicants' details till their exit from India and utilizes these sets of information for intelligence decision making at every stage. This system would facilitate information exchange between MHA, MEA and other agencies such...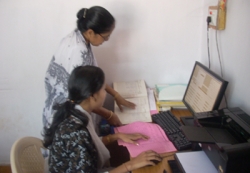 SANJAY KUMAR, SUPARNA BHATNAGAR, MANOJ SAXENA
|
April 2012
The broad objectives of the programme through the software is to reduce infant mortality rate (IMR), to improve the nutritional level of the child, to ensure completion of immunisation in children by tracking the proper growth of the individual child, and to reduce mother mortality rate (MMR) and reduce...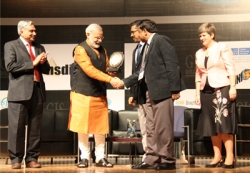 SANJAY HARDIKAR, M. VINAYAK RAO
|
April 2012
NIC, Madhya Pradesh is playing catalytic & significant role in architecting & implementing various e- Governance initiatives with the best possible technology support in the State, especially in Mantralaya. Appropriate backbone ICT infrastructure has been established in Mantralaya, which includes...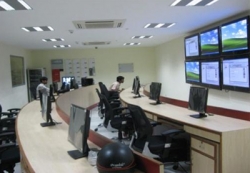 DR VV VENKATARAMANA, SHRI R V RAO
|
April 2012
In addition to the eGovernance applications, AP state centre has developed and implemented SMS Based Applications using Open Source technologies. Some of the SMS applications include Complaint & Alert System for Police Commissionerates of Hyderabad, Cyberabad, Jammu & Kerala, Tracking of Mobiles,...