Launch
Showing 216 to 220 of total 244 records
Editor - With Inputs From NIC HQ
|
April 2021
Artificial Intelligence (AI) Day was celebrated by NIC on the 25th January 2021. Hosted at NIC HQ, the event witnessed the participation of NIC officials from across the nation through video conferencing.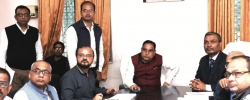 Dr. DIBAKAR RAY
|
April 2021
After a year of implementation of these digitization processes, the Building Construction Department, Govt. of Bihar was able to approve around 240 booking of Bhawan and after implementation, during 2018- 2019, 2019-2020 revenue of Rs. 4.96 Crore and Rs. 5.48 Crore was generated respectively through...
Mohandas Viswam
|
April 2021
Prayas provides powerful visualizations, robust analytics and actionable insights to enable Government to align well with key policy makers and program executioners. This platform with consolidated view of 100+ schemes and 600+ KPIs paves the path for better Governance. The platform today visualizes the...
MOHAN DAS VISWAM
|
October 2020
Digidhan Dashboard enables accurate reporting, monitoring, and analysis of various modes of digital payments and transactions across the country. It provides a consolidated view of 16 digital payment modes such as Unified Payment Interface (UPI), Immediate Payment Service (IMPS), Debit...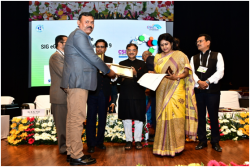 DIBAKAR RAY
|
October 2020
Students, farmers, pensioners, disabled, poor, and vulnerable sections of the society comprising the bulk beneficiaries of the various schemes of the government of Bihar had a pleasant surprise when they swiftly and securely received their share of fund benefit directly into their bank...