Cyber Governance
Showing 31 to 35 of total 289 records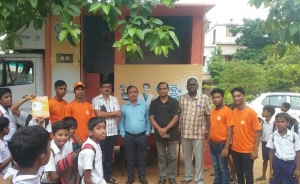 A. K. Hota, Odisha
ak[dot]hota[at]nic[dot]in
|
Sep 20, 2016
DeITY vide D.O.No. N-21/11/2015-NeGD Dated 6-5-2016 to the Chief Secretaries of States urged to create awareness on Digital India Programmes among citizens. Through Digital India Programme of GOI several products/services have been provided by Central/ State Govts to make governance more citizens...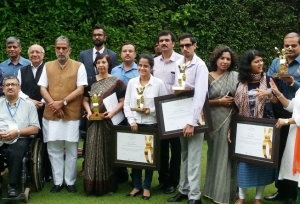 Shashi Kant Pandey, Delhi
sk[dot]pandey[at]nic[dot]in
|
Aug 23, 2016
National Informatics Centre has been awarded the 7th NCPEDP - Mphasis Universal Design Awards 2016 under Companies/Organizations Category for formulating Guidelines for Indian Government Websites (GIGW) [Website: http://guidelines.gov.in]. GIGW aims to ensure that people with disabilities...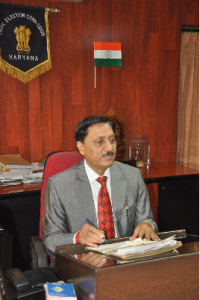 Rahul Jain, Haryana
rahul[dot]jain[at]nic[dot]in
|
Jun 16, 2016
E-Dashboard a web based online application developed and implemented by National Informatics Centre (NIC), Haryana for the conduct of elections for the Panchayati Raj Institutions (PRI) as well in Urban Local Bodies (ULB) -2016 recently held in the state of Haryana is a landmark innovation. ...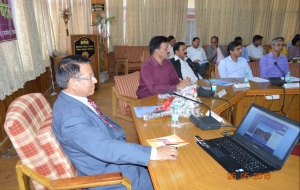 Ajay Singh Chahal, Himachal Pradesh
ajay[dot]chahal[at]nic[dot]in
|
May 31, 2016
The website of the Town Official Language Implementation Committee, Shimla was launched on 25th May 2016 by Sh. H.C. Negi, Principal Income Tax Commissioner, Himachal Pradesh and Vice President of the TOLIC, Shimla (NARAKAS -Nagar Rajbhasha Karyanvyan Samiti, Shimla). Speaking on the occasion, Sh....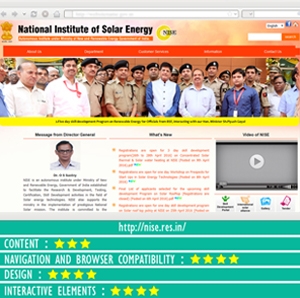 Lokesh Joshi,
lokesh[at]nic[dot]in
|
May 11, 2016
National Institute of Solar Energy, an autonomous institution of Ministry of New and Renewable (MNRE), is the apex National R&D institution in the field Solar Energy. It assists the Ministry in implementing the National Solar Mission and coordinates research, technology and other related works. ...