GIS services
Showing 16 to 20 of total 28 records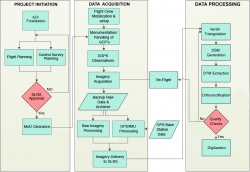 SANJAY KUMAR, MD. JAWED MANZAR
|
April 2015
The Bihar state - spread over approx. 94163 sq. Km area, has an administrative setup comprising of 9 divisions, 38 districts, 101 subdivisions, 534 circles and 45,700 mauza(s) i.e. revenue villages. The very first survey of land i.e. Cadastral Survey (CS) of the state was conducted almost a century ago....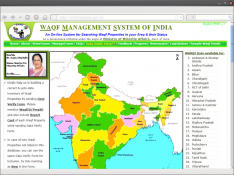 GAUTAM GHOSH, DINESH CHANDRA, NAEEM AHMED
|
July 2014
Waqf is the permanent dedication by a person professing Islam, of movable or immovable properties for any purpose recognized by the Islamic law as pious, religious or charitable. Waqf Management System of India (WAMSI) is an integrated on-line work flow based Information System for the management...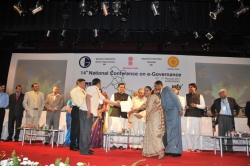 SANJAY G KULKARNI
|
January 2014
Today, Information and Communication Technology has infiltrated the remotest corners of the Earth. The Government of Maharashtra came up with an ICT based innovation to preserve the forests and the rights of those who live in these remote forest areas. Implementation of GIS and other ICT...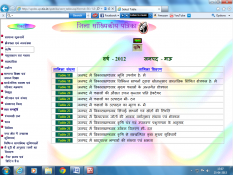 Dr. L.R. Yadav, Naveen Kapoor, R.S. Singh
|
July 2013
To overcome the maladies affecting the manual system and to reduce the workload and to increase the efficiency, transparency, visualization; SPIDER & e- MANCHITRA portals have been developed and integrated. The integration of SPIDER & e-MANCHITRA Geo portals has made information visualization easier,...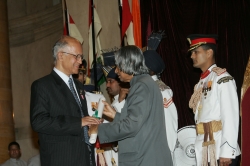 Dr. N. Seshagiri, founder and the former Director General of National Informatics Centre, left for heavenly abode on Sunday the 26th of May 2013. Dr. Seshagiri was blessed with immense intellectual potential and high technical quotient. As the mastermind of the Nationwide Computer Network...