Geomatics
Showing 1 to 5 of total 7 records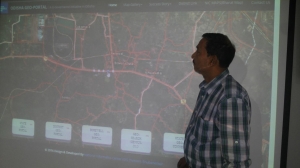 A. K. Hota, Odisha
ak[dot]hota[at]nic[dot]in
|
Nov 28, 2016
Odisha Geo-Portal (https:// gisodisha.nic.in) was designed and developed by Shri Bijaya Kumar Samal, Scientist-D, GIS Division, NIC, Odisha State Unit, Bhubaneswar. It was inaugurated by Shri P. K. Pramanik, DDG & SIO, Odisha on 19th November, 2016 in the Conference Hall of NIC. In this...
Lokesh Joshi,
lokesh[at]nic[dot]in
|
Apr 12, 2013
Punjab Remote Sensing Centre is an autonomous organization that functions under the aegis of the Department of Agriculture, Government of Punjab. The key role of the organization is to undertake, promote, coordinate, aid and guide research and development in the area of remote sensing in...
Anshu Rohatgi, Uttar Pradesh
anshu[dot]rohatgi[at]nic[dot]in
|
Feb 6, 2013
A book titled "Empowering India through Geospatial Technologies – Select Stories" was jointly released by Dr. T Ramasami, Secretary, Department of Science & Technology and Dr. Shailesh Nayak, Secretary, Ministry of Earth Sciences, Government of India on 15th January 2013 in the...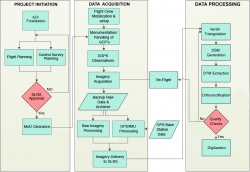 SANJAY KUMAR, MD. JAWED MANZAR
|
April 2015
The Bihar state - spread over approx. 94163 sq. Km area, has an administrative setup comprising of 9 divisions, 38 districts, 101 subdivisions, 534 circles and 45,700 mauza(s) i.e. revenue villages. The very first survey of land i.e. Cadastral Survey (CS) of the state was conducted almost a century ago....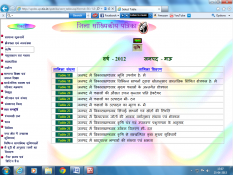 Dr. L.R. Yadav, Naveen Kapoor, R.S. Singh
|
July 2013
To overcome the maladies affecting the manual system and to reduce the workload and to increase the efficiency, transparency, visualization; SPIDER & e- MANCHITRA portals have been developed and integrated. The integration of SPIDER & e-MANCHITRA Geo portals has made information visualization easier,...