Police
Showing 11 to 15 of total 29 records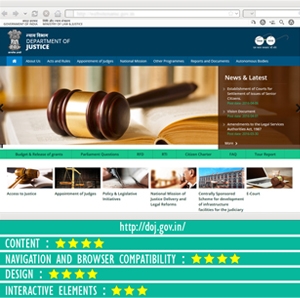 Lokesh Joshi,
lokesh[at]nic[dot]in
|
May 11, 2016
Department of Justice is a part of Ministry of Law & Justice and is one of the oldest Departments of Govt. of India. The functions of the Department of Justice include the appointment, resignation and removal of the Chief Justice of India, Judges of the Supreme Court of India, Chief Justices and...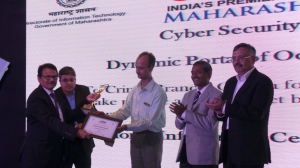 A. K. Hota, Odisha
ak[dot]hota[at]nic[dot]in
|
Dec 4, 2015
As India is progressing towards a Digital India, it has become imperative to ensure that the ultimate fruits of ICTs become available to all sections of people at every corner. In this regard, 11th elets eINDIA Awards 2015 Summit has been organized at Hotel Taj Mumbai on dt-30.11.2015 to emphasize...
Ajay Singh Chahal, Himachal Pradesh
ajay[dot]chahal[at]nic[dot]in
|
Dec 11, 2014
The JailVaarta Project developed by NIC Himachal Pradesh is the Winner of "The Manthan - South Asia & Asia Pacific Award 2014" under the eGovernance category. The award was presented to the NIC HP Team by Sh. Bandula Gunawardhana, Honourable Minister of Education, Government of Sri...
A. K. Hota, Odisha
ak[dot]hota[at]nic[dot]in
|
Sep 10, 2014
The training programme on e-Prisons suite (National Prisons Portal) for Odisha has been conducted at NIC, Bhubaneswar. This is a Mission Mode Project (MMP) implemented by Govt of India. This portal (http://eprisons.nic.in), a web based solution for prison management contains the functional modules...
A. K. Hota, Odisha
ak[dot]hota[at]nic[dot]in
|
Mar 3, 2014
Recognized as one of the high priority Mission Mode Project of Govt. of India and National Informatics Centre, IVFRT (Immigration Visa Foreigner's Tracking System) is being under implementation across the Nation and Indian Mission outside the country. With the objective to develop and implement ...