Website of Angul Police (Odisha) Launched
A. K. Hota, Odisha
ak[dot]hota[at]nic[dot]in
|
Apr 20, 2017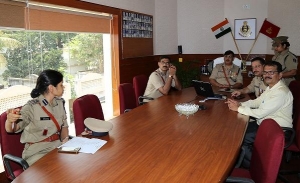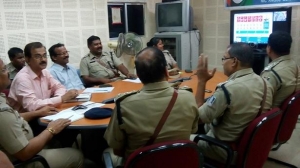 The website of Angul District Police (Odisha) (http://angulpolice.nic.in) was inaugurated by Shri K. B. Singh, IPS, DG & IG of Police, Odisha on Dt-01.04.2017 at his Chamber at Police Headquarters, Cuttack on the eve of Odisha Police Formation Day and Utkal Divasa.
Speaking on the occasion Shri Singh expressed satisfaction over the timely launch of the website when the entire state is geared up for Utkal Divasa. He is of the opinion that this website will help the citizens for getting proper information about the law and order situation in Angul and other nearby places. This will also help the police personnel in providing quick response to citizen grievances through eAbhijoga link.
The website contains information on police personnel deployed in Angul, various citizen centric services, information about law and order situation in Angul, details about the police stations, special units, crime prevention, citizen grievance, who's who, telephone directory, facilities to senior citizens, how to lodge an FIR, women and children beneficiary measures etc. Dr R. N. Behera, STD demonstrated the features of the website and received the memento from the DGP Sri Singh who praised NIC for development of the dynamic portal.
The Portal is designed and developed by NIC Odisha State Centre by Dr R N Behera, Sr. Technical Director along with his team members Smt. Ch. Swarna Prava Panda, PSA with the guidance from Dy. Director General and SIO Shri P. K. Pramanik.
Senior Officers of Odisha Police, Sri Satyajit Mohanty, Addl DG Police, Sri B. N. Jha, Addl DG Police and Ms. Kabita Jalan, DIG Angul District, Ms. Sangita Mishra, Inspector etc. were present in the function at Police Headquarters, Cuttack.
The inaugural function was facilitated by Sri S. K. Chatterjee, DIO, Angul through Video Conferencing. District Police Officials attended the function at Angul.