News
Showing 941 to 945 of 986 records
Jit Raj, Jammu and Kashmir
jit[dot]raj[at]nic[dot]in
|
Oct 29, 2009
Hon'ble Prime Minister, Dr. Manmohan Singh visited Anantnag on 28.10.2009 to inaugurate the Qazigund-Anantnag Rail Link in J&K. He was accompanied by Smt. Sonia Gandhi, Chairperson of the UPA; Sh. Ghulam Nabi Azad, Union Minister for Health; Dr. Farooq Abdullah, Union Minster for New and Renewable...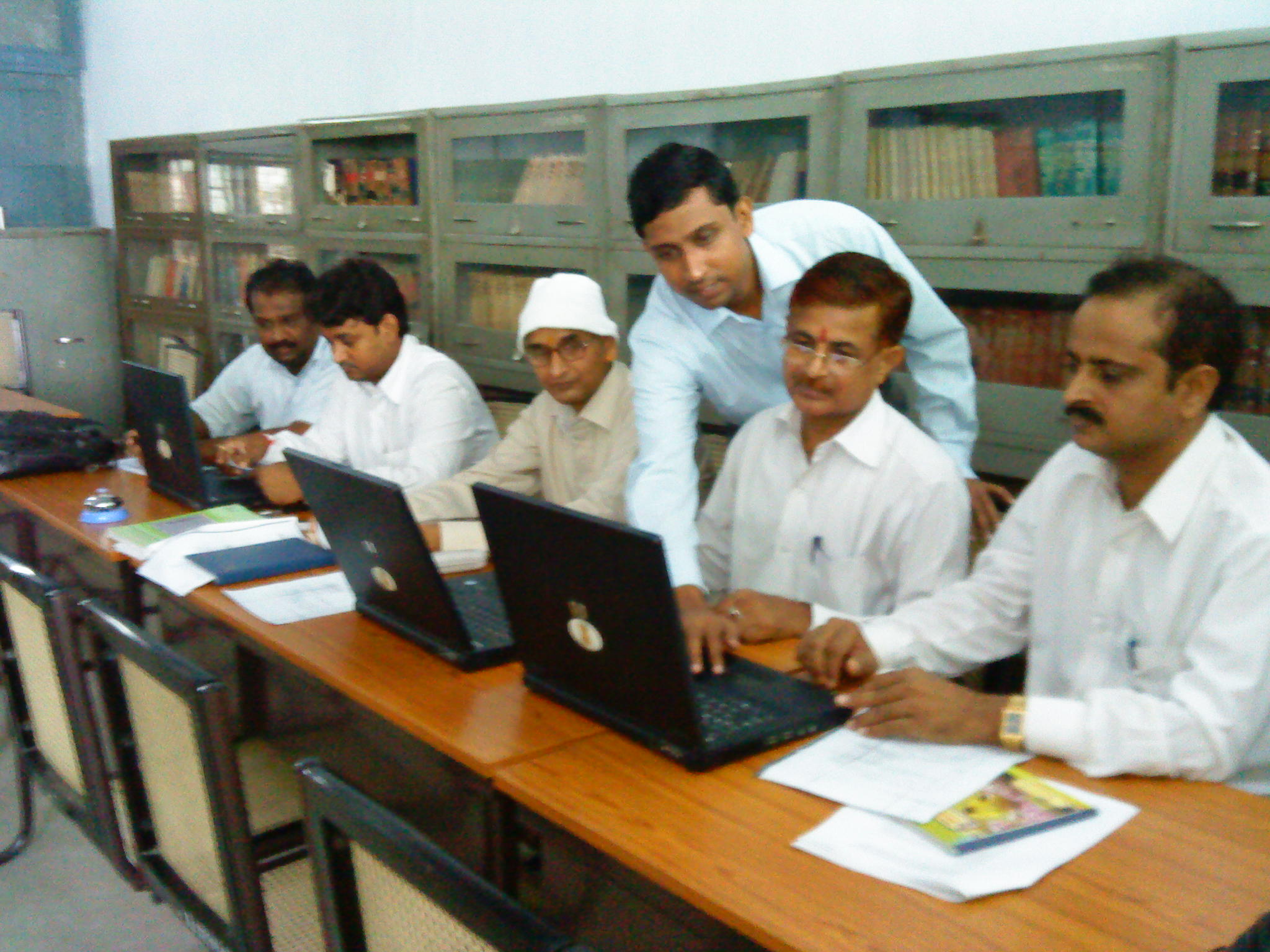 N.K Prasad, Bihar
nk[dot]prasad[at]nic[dot]in
|
Oct 29, 2009
A training programme on ICT Awareness was conducted for the Judicial Officers of District Court, Samastipur under the e-Court project. The training programme conducted in five phases from 01/09/2009 to 16/10/2009 and altogether 25 participants participated in the above training programme. Above Training...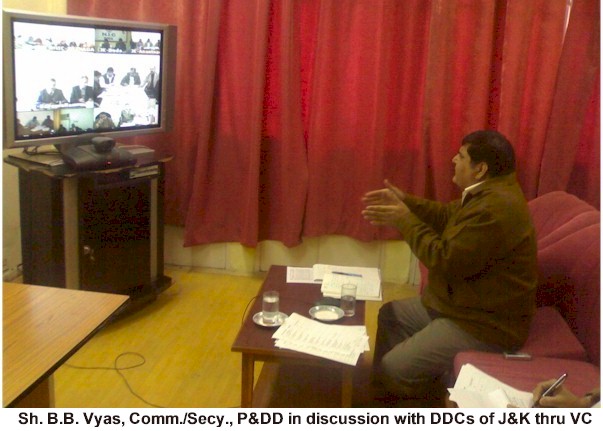 Jit Raj, Jammu and Kashmir
jit[dot]raj[at]nic[dot]in
|
Oct 26, 2009
Commissioner/Secretary, Planning & Development Department, Shri B.B. Vyas, IAS reviewed the progress of development issues with all the District Development Commissioners (DDCs) of J&K through Video Conferencing on 24.10.2009, keeping in view the commencement of PM's visit to J&K. He addressed...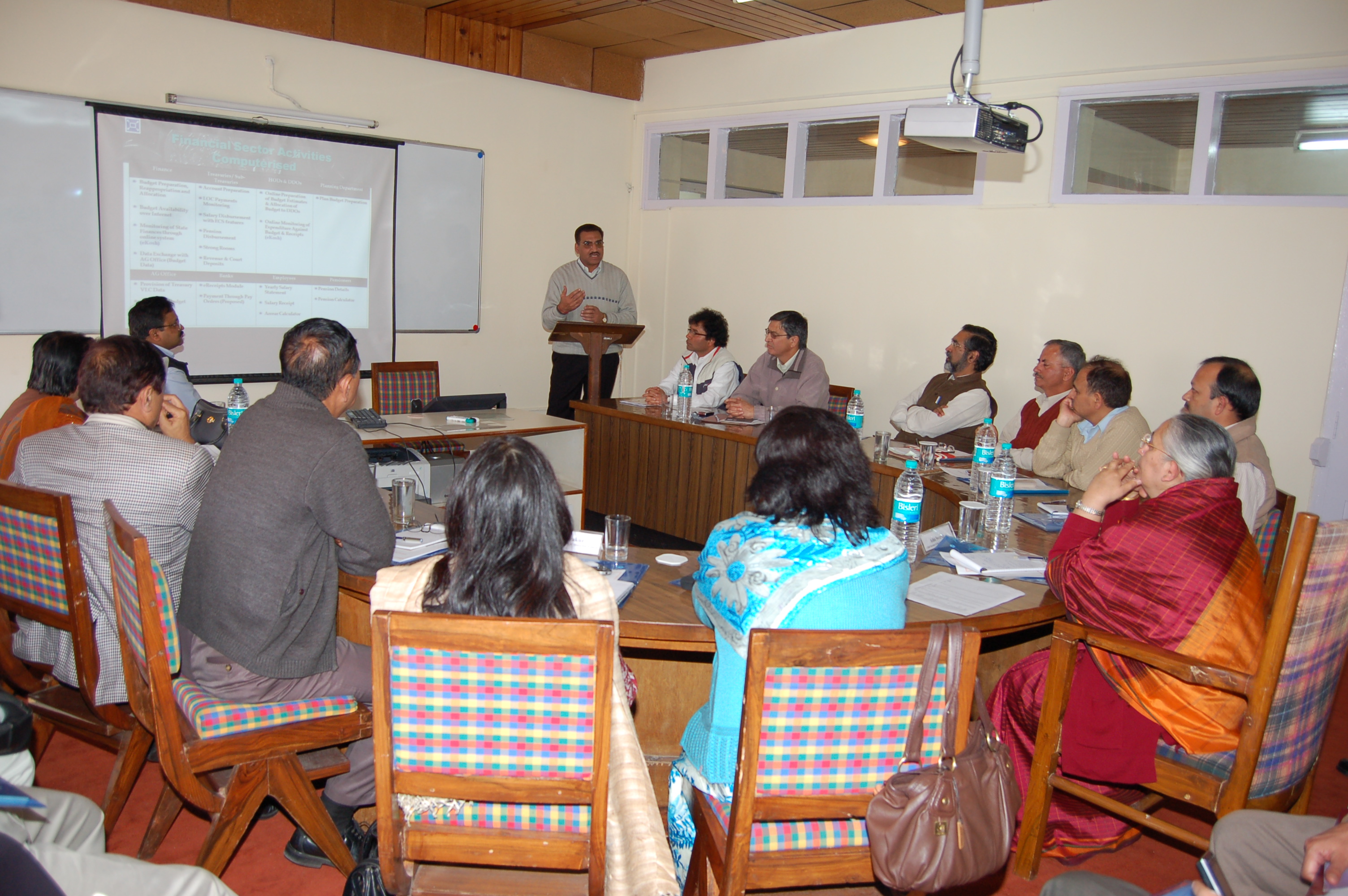 Dharmesh Kumar, Himachal Pradesh
dharmesh[dot]sharma[at]nic[dot]in
|
Oct 23, 2009
On the auspicious occasion of Deepawali, Himachal Government efforts to introduce enhanced transparency in the government functioning got a new impetuous when all the Principal Secretaries and Secretaries along with Chief Secretary Himachal Pradesh gathered at Himachal Pradesh Institute of Public Administration...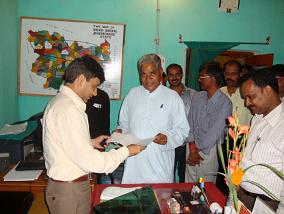 informatics, NIC-HQ
editor[dot]info[at]nic[dot]in
|
Oct 10, 2009
The process of land mutation was computerized at the Bero Circle office, Ranchi district with the inauguration of e-Mutation software, by Shri K K Sone, Deputy Commissioner on 2nd October'2009, the day having immense national importance and especially chosen to mark the birth anniversary of the father...