Police
Showing 11 to 15 of total 24 records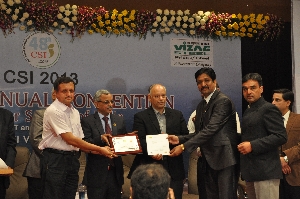 Ajay Singh Chahal, Himachal Pradesh
ajay[dot]chahal[at]nic[dot]in
|
Dec 18, 2013
The Interoperable Criminal Justice System-iCJS has been conferred with the CSI Nihilent e-Governance Award of Excellence in the 48th CSI Convention at Visakhapatnam on 14th December 2013. The Award was received by Sh. S.R. Mardi IPS, Additional Director General of Prisons, Himachal Pradesh, Dr. Saurabh...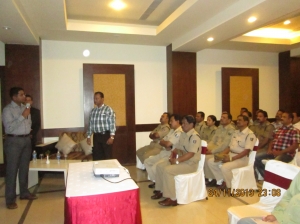 A. K. Hota, Odisha
ak[dot]hota[at]nic[dot]in
|
Dec 2, 2013
The sensitization program on C-FORM for owners of different Hotels and Home Stays was conducted on 25th Nov 2013 at Hotel Bluelily, Puri, Odisha. Around 50 representatives from different accommodation providers to foreigners actively participated in the program. Shri Anup Kumar Sahu, IPS, FRO,...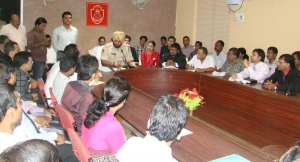 A. K. Hota, Odisha
ak[dot]hota[at]nic[dot]in
|
Oct 10, 2013
Sensitization program on C-Form and S-Form module under IVFRT Project was organized on 11/09/2013 by DCP Office, Bhubaneswar at Conference Hall of DCP Office Bhubaneswar for all the hoteliers and institutions coming under the purview of DCP, Bhubaneswar. The objective of this program was to sensitize...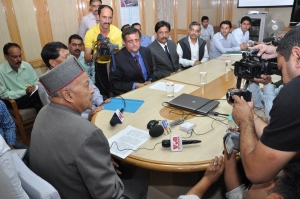 Ajay Singh Chahal, Himachal Pradesh
ajay[dot]chahal[at]nic[dot]in
|
Jul 31, 2013
Sh. Virbhadra Singh, Honourable Chief Minister, Himachal Pradesh launched the HP Prisons Web-portal on 26th July 2013 at Shimla. The web-portal, http://hpprisons.nic.in has been developed by the Department of Prisons and Correctional Administration. Sh. Virbhadra Singh also launched the Online VC...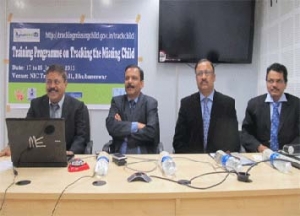 A. K. Hota, Odisha
ak[dot]hota[at]nic[dot]in
|
Jan 22, 2013
Thanks to the cyber initiative by National Informatics Centre, Odisha Police and Women and Child Development Department, as tracking the missing children in Odisha will now be made easier. While conservative statistics show that nearly 2500 children in Odisha go missing every year, NGOs...