News
Showing 1261 to 1265 of 1275 records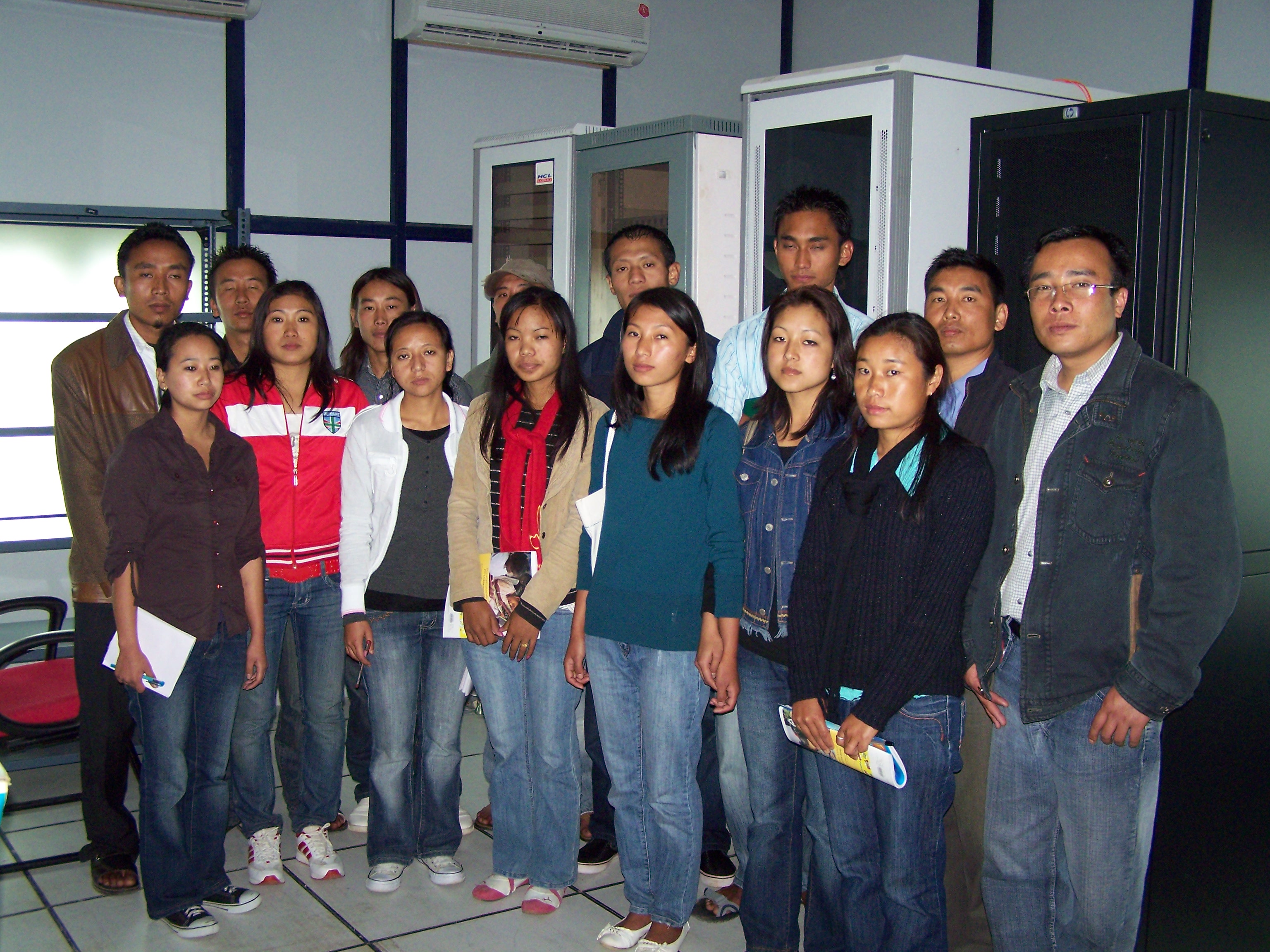 Kemvu Elah, Nagaland
elah[at]nic[dot]in
|
Mar 27, 2009
A two days training session was held on 5th and 6th March 2008 at NIC Nagaland State Centre, Kohima for Industrial Training for Diploma Students in Computer Application, Government Polytechnic Kohima. The topics covered in the training are: Importance of ICT, Internet & Networking with lab session, IT...
Kemvu Elah, Nagaland
elah[at]nic[dot]in
|
Mar 27, 2009
The Chief Electoral Officer, Nagaland, C.J. Ponraj on 24th March '09 had a VC discussion relating to ensuing Lok sabha Election and Assembly bye-elections with all DCs and SPs in all seven Districts of Nagaland and reviewed the poll preparations in the districts using NIC Video conferencing facilities...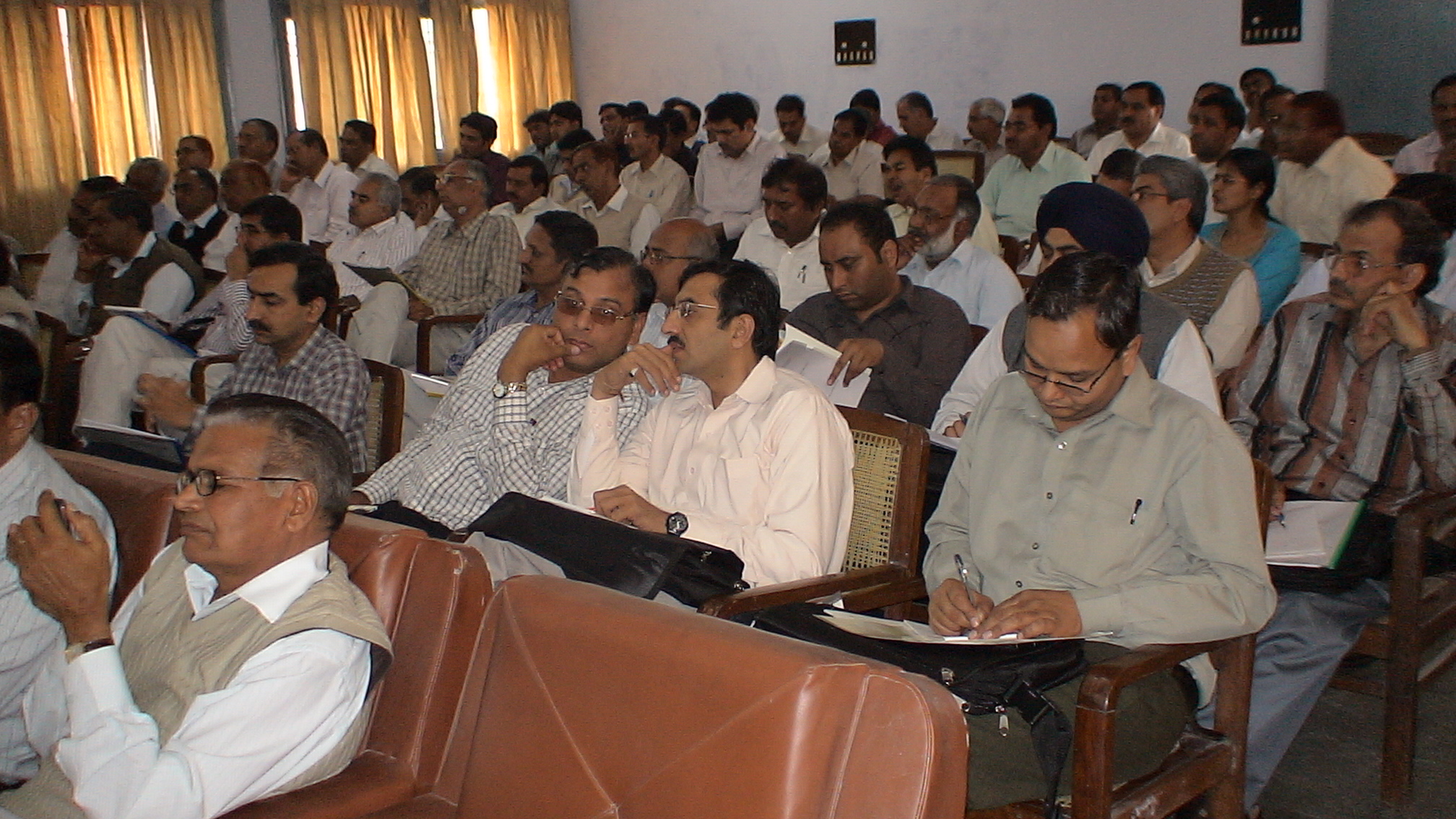 Hari Chand, Haryana
harichand[at]nic[dot]in
|
Mar 23, 2009
"NIC Haryana State Centre and Department of Revenue and Disaster management, Haryana organized one day workshop on National Land Records Modernization Programme (NLRMP) on 06th March 2009 at Haryana Institute of Rural Development, Nilokheri (Karnal). The workshop was attended by all the District Revenue...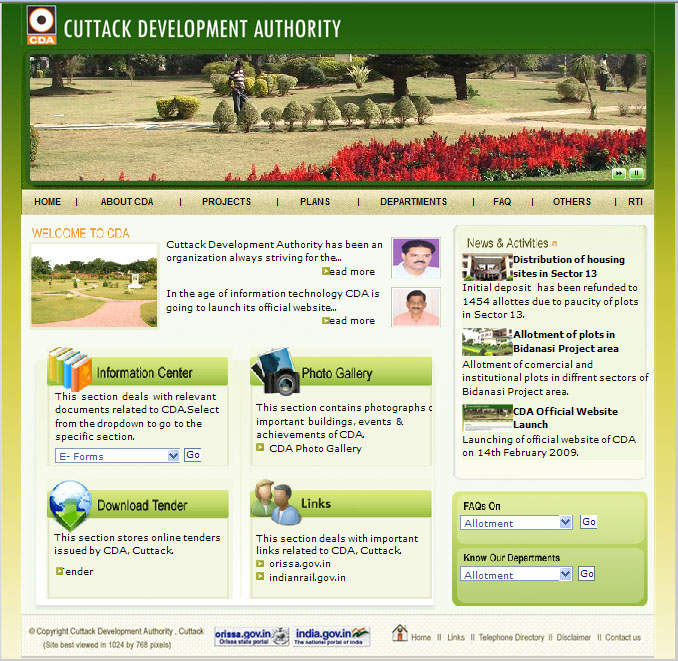 A. K. Hota, Odisha
ak[dot]hota[at]nic[dot]in
|
Mar 20, 2009
"On February 14, Hon'ble Minister, Housing and Urban Development, Sj. Kanak Vardhan Singh Deo has inaugurated CDA's website http://cdacuttack.ori.nic.in in the CDA premises, Cuttack. This website has been developed and hosted by National Informatics Centre, Bhubaneswar. Dignitaries present in...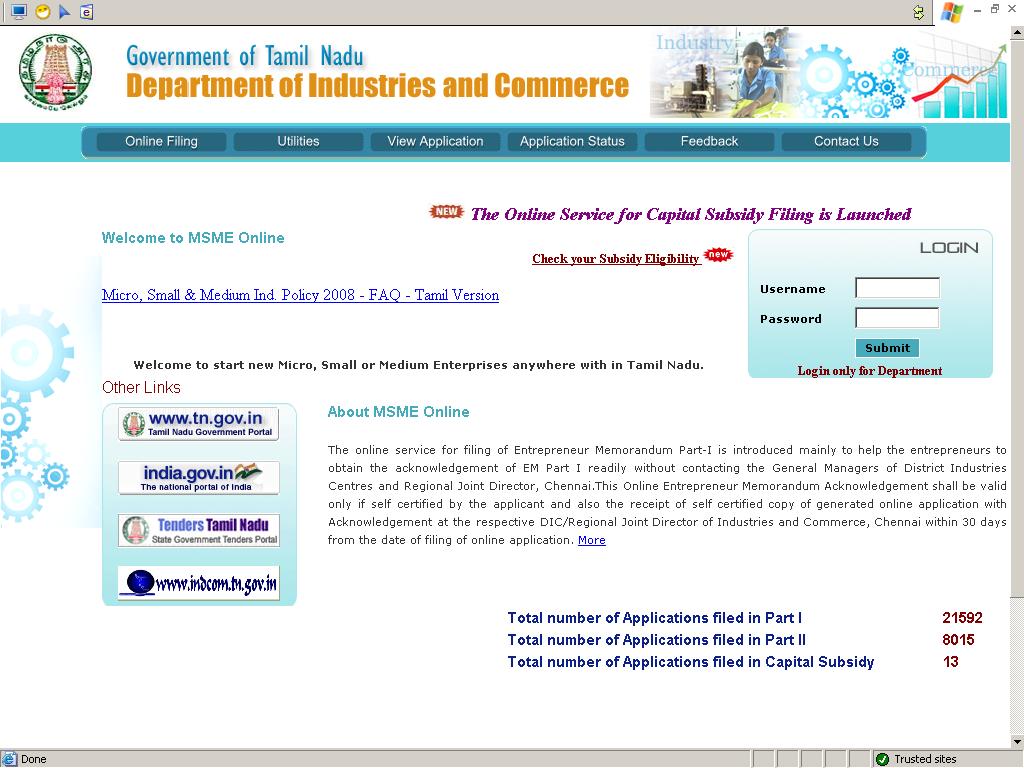 R.Gayatri, Tamil Nadu
r[dot]gayatri[at]nic[dot]in
|
Mar 9, 2009
"Entrepreneurs in the Micro, Small and Medium (MSME) sector can file the Subsidy application Online and can get the acknowledgement immediately. The Online facility was inaugurated on 12th February, 2009 by the Principal Secretary, MSME, Govt of TamilNadu. The Entrepreneur who wants to apply for Subsidy...