Governance
Showing 146 to 150 of total 182 records
A. K. Hota, Odisha
ak[dot]hota[at]nic[dot]in
|
Aug 13, 2012
The training cum workshop on GePNIC was conducted on 31st July 2012 for officers of Indian Oil Corporation Limited, Marketing Division, Bhubaneswar in the division office conference hall of IOCL Bhubaneswar. The workshop was formally inaugurated by Shri Projjal Chakrabarty, Executive...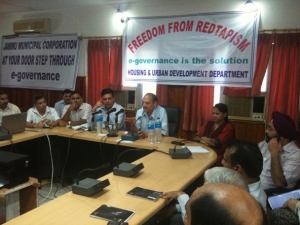 Jit Raj, Jammu and Kashmir
jit[dot]raj[at]nic[dot]in
|
Aug 9, 2012
Principal Secretary Housing and Urban Development Department, J&K, Mr. Suresh Kumar, IAS formally dedicated the E-Governance Services to citizens of Jammu in a very simple and impressive function held at Deputy Commissioner Office Jammu on 06/08/2012 in presence of media personals and citizens...
A. K. Hota, Odisha
ak[dot]hota[at]nic[dot]in
|
Aug 2, 2012
Eastern Coalfields Limited, which boasts of the deepest underground coal mine in Asia is the oldest subsidiary of Coal India Limited situated in West Bengal and parts of Jharkhand. It is known for its superior grade of coal with high heat content suitable for steel making. ECL, inspired...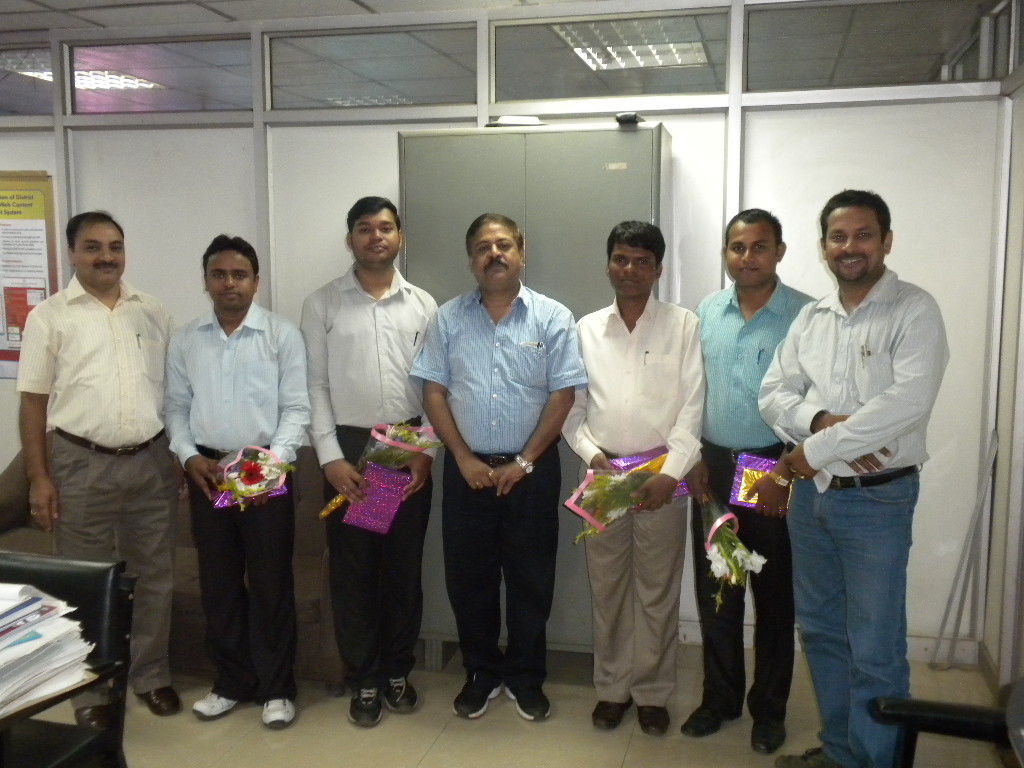 A. K. Hota, Odisha
ak[dot]hota[at]nic[dot]in
|
Oct 31, 2011
All officers of NIC, Orissa State centre came together to welcome the newly joined officers to be posted at various district units which include • Shri Simanchal Sethi, Scientific Officer, Nuapara Dist. Unit • Shri Jyoti Prakash Behera, Scientific Assistant-B, Jajpur Dist Unit...
Poonam Gupta, Haryana
poonam[dot]g[at]nic[dot]in
|
Aug 25, 2011
The monsoon session of Haryana Vidhan Sabha was convened on 19/08/2011 on a very short notice of just one week in a cabinet meeting held on 11/08/2011. The Finance Department was supposed to prepare and present Supplementary Estimates 2011-12 (Ist Installment) in Bilingual and Regularization of Excess...