News Update
Showing 26 to 30 of total 30 records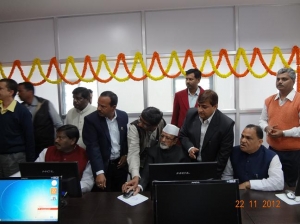 Prashant Belwariar, Jharkhand
prashant[dot]b[at]nic[dot]in
|
Nov 30, 2012
The grand celebration organized on the twelfth anniversary of Jharkhand State Assembly got off with the inauguration of the online "Question – Answering System" of NIC at the newly established computer centre especially dedicated for purpose, by Dr. Syed Ahmad, Hon'ble Governor...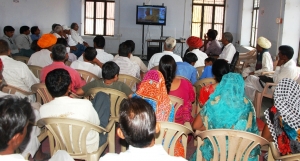 Chandan Sen, Rajasthan
chandan[dot]sen[at]nic[dot]in
|
Nov 8, 2012
The hon'ble President of India, His Excellency Pranab Mukherjee held a live Video Conferencing from the Rashtrapati Bhavan , New Delhi with the people of Gram Panchayat (GP) , Kanpura in Ajmer District on the 2nd November 2012. The prez impressed...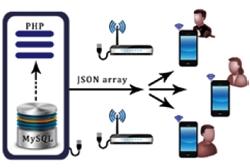 VIJAYNAGU V.S.
|
October 2016
The Android based CHS mobile App developed by NIC's Unit at Andaman & Nicobar is a modern and easy facilitation to access the daily cause list put up for case hearing procedure of the District and Sessions Courts of Port Blair. Now, the real time case progress status can be viewed through mobile...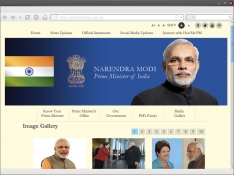 MOHAN DAS VISWAM, D.P. MISRA
|
July 2014
Just seconds after Shri Narendra Modi was sworn-in as the 15th Prime Minister of India, the official website of the Prime Minister of India http:// pmindia.nic.in/ was made live by NICs web development team with active support from NIC Cell at Prime Minister Office (PMO). Brimming with latest...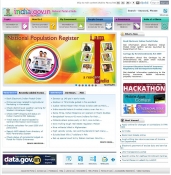 LOKESH JOSHI, SHASHI KANT PANDEY
|
April 2013
The India Portal (india.gov.in) is a Mission Mode Project under integrated services category of the National e-Governance Projects (NeGP) to bring in a Single-Windowaccess to Government information and services.