Transport
Showing 36 to 40 of total 49 records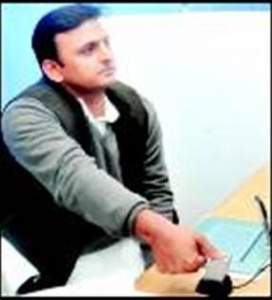 Anshu Rohatgi, Uttar Pradesh
anshu[dot]rohatgi[at]nic[dot]in
|
Feb 20, 2013
Chief Minister of Uttar Pradesh Shri Akhilesh Yadav launched the SMART card based driving license in the state on 9th January 2013 at the regional transport office Lucknow. Under this scheme, the new DL will come in tamper proof plastic cards embedded with a microprocessor chip. The chip will...
Vivek Verma, Chandigarh
vivek[dot]verma[at]nic[dot]in
|
Feb 8, 2013
Sh. Anil Kumar, IAS, Secretary, Transport, UT Chandigarh inaugurated various services at the office of Secretary, State Transport Authority, Sector 18 Chandigarh on 8th February 2013. Smart card based printing of Registration certificates of Commercial Vehicles has commenced from the office...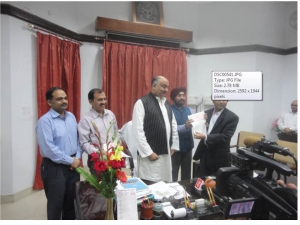 Anshu Rohatgi, Uttar Pradesh
anshu[dot]rohatgi[at]nic[dot]in
|
Nov 27, 2012
A MoU (Memorandum of Understanding) was signed between State Transport Department, Government of Uttar Pradesh, National Informatics Centre (NIC) and NICSI (National Informatics Centre Services Inc.) on 8th November 2012 for implementation of project 'Sarathi' in the state that entails...

Mohan Das Viswam
|
January 2023
NIC Assam State Centre was established with a goal of writing an inclusive and sustainable growth story for Assam - the land of red river and blue hills - through the effective use of information and communication technology. Since its inception in 1986, the State Centre has collaborated with the...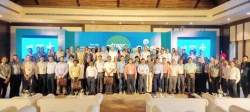 The Ministry of Road Transport and Highways (MoRTH) and the National Informatics Centre (NIC) held a two-day zonal workshop titled eTrans22 (29-30 August 2022) in Udaipur, Rajasthan. The workshop was attended by delegates from the Transportation and Police Departments of numerous state governments....