Transport
Showing 31 to 35 of total 36 records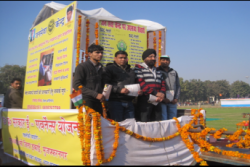 GAURAV TYAGI, HEMANT GAUR
|
October 2013
Muzaffarnagar, located in the northern part of Uttar Pradesh is popularly known as The Sugar Bowl of India. With a population of 41,38,605 (Provisional figures of the 2011 census of undivided Muzaffarnagar) the district spreads over an area of 4049 square kilometers and has 4 tehsils, 9 development...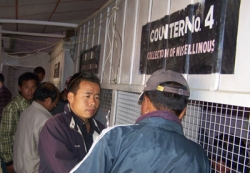 L. PREMCHANDRA SHARMA, MAIBAM IKHEILEN
|
April 2012
Vahan and Sarathi are standardised software applications developed by NIC Hq. to meet the twin objectives of Ministry of Road Transport and Highways (MoRTH) towards adopting standard data formats and software for vehicle registration and driving licences so as to build a national register of vehicles...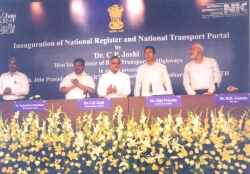 MAHESH CHANDRA, NAGARAJ KULKARNI
|
October 2011
Over the past decade or so there has been an island of e-Governance initiatives by state transport authority of different States in the country. The experience with the IT initiatives, have been very good and is extremely beneficial in making transport department services accessible to the common man...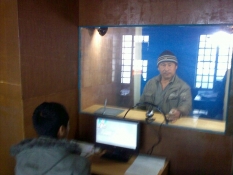 ANAND YANREMBAM, N JOYCHAND SINGH
|
April 2011
Among the six districts of the Nagaland state, Zunheboto is situated in the middle bounded by Mokokchung in the East and Wokha district in the West. Tizu, Doyang and Tsutha - the three important rivers of the district are source for hydel power generation and terrace cultivation.High hills...
Timothy Dkhar
|
July 2009
Meghalaya - Blessed with abundant rainfall, sunshine, virgin forests, high plateaus, tumbling waterfalls, crystal clear rivers, meandering streams - the state, carved from the erstwhile state of Assam - bounds it on the North and East while the South and West is covered by Bangladesh.