Technology
Showing 171 to 175 of total 189 records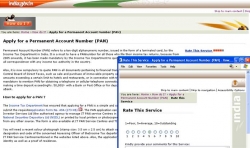 Neeta Verma
|
January 2010
A new genre of Web-based applications has gained a lot of popularity in last few years. Applications such as Facebook, YouTube, MySpace, Twitter, once a tool of tech savvy youngsters have gained a lot of popularity and acceptance across much wider spread of demography. Social-networking Web sites,...
Niladri Bihari Mohanty, Ravindra Kumar Jaiswal
|
January 2010
As electricity, if used tactfully then many useful things can be done but a little carelessness can make a big loss. As the same way Information, if accessed by the authorized person, produces effective output but unauthorized access to the same may create unpredictable nuisance. Many e-Governance...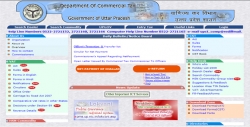 Ashesh Kr. Agarwal, Anshu Rohatgi
|
January 2010
The introduction of Commercial Tax Computerisation in UP, has added a new dimension to the department, in dissemination of actual facts related to Commercial taxes at the service of the citizens. It will help the tax department, to effectively monitor the intrastate trade. Traders in Uttar Pradesh will...
CVK Maruti Rao, AK Hota
|
October 2009
Rainfall data plays important indicator role for monitoring crop situation in a drought / Flood year. Prediction of a drought like situation and early warning required to be issued to farmers / public as early as possible to face a natural calamity. Analysis of rainfall is also required for long term...
M Budhimala
|
October 2009
National Informatics Centre (NIC), Manipur State Centre was assigned to develop a computerized application for management of govt. employees, which would help state administration overcome the difficulties stated above. NIC Manipur designed & developed CPIS (Computerisation of Personnel Information...