Standardization
Showing 16 to 20 of total 31 records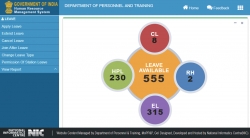 eHRMS is a step towards enhancing the efficacy and transparency of government organizations by focusing on their employees. This one of a kind application in the spectrum of e-Governance projects aims to harness the capabilities of ICT to improve the way HR processes are carried out. It has...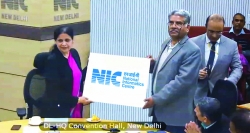 With Inputs From MEDIA INTERACTION & PROTOCOL DIVISION, NIC
|
April 2019
The year begins on a significant note with launch of standardised NIC Logo. New Year is the time to reassure commitment to attaining future goals while cherishing the past accomplishments. As 2019 rolled in, Dr. Neeta Verma, Director General, National Informatics Centre (NIC), convened a meeting...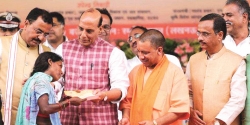 ARVIND KUMAR DADHICHI
|
January 2019
Uttar Pradesh is the most populous state in India with over 200 million people. Beautiful attractions such as Taj Mahal, one of the seven wonders of the world, located in Agra city, and religious places such as Mathura, Ayodhya, Vrindavan, Gokul and Varanasi make the state a favourite tourist destination....
Karnataka is the eighth largest state of India and is located in the country's south western region. Formed on 1st November 1956, the state was earlier known as the State of Mysore, and was renamed Karnataka in 1973. Being a home to sculptured temples, hill ranges, beaches and other beautiful...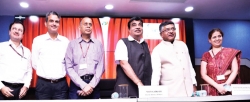 ETransport MMP Division
|
January 2019
The Transport Mission Mode Project (eTransport MMP), driven by the Ministry of Road Transport and Highways (MoRTH) and executed by NIC, has successfully automated the operations of Regional Transport Offices (RTOs) across the country. The project has set up a consolidated nationwide transport database...