Meeting
Showing 41 to 44 of total 44 records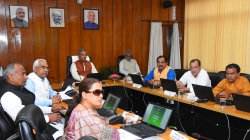 MOHAN DAS VISWAM
|
October 2020
Keeping its pace with the global IT world, NIC Uttarakhand is continuously instrumental in steering ICT in the state, which has left a profound impact on improving the lives of people. All such endeavours made achieving significant innovative breakthroughs including one of the fusions...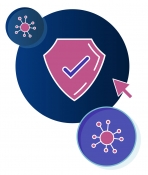 MOHAN DAS VISWAM
|
October 2020
Remedies for cyber security challenges cannot be uncertain as they pose a serious threat in all sectors such as governance, health care, finance, and transport. Just as the corona virus can be kept away by simple steps like social distancing and the use of masks and sanitizers, cyber...
RACHNA SRIVASTAVA & SEEMA KHANNA
|
April 2018
Hon'ble Prime Minister of India, Shri Narendra Modi at 18th SAARC, has envisioned making the region more connected and prosperous. His vision for the region rests on the primary pillars of trade, investment, assistance, cooperation, people-to-people contacts and seamless connectivity.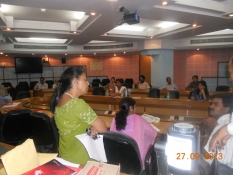 Dr. Vandana Sharma, Ms. Mridula Jain
|
January 2014
Hindi Pakhwada was observed at NIC Headquarters from 14th September 2013 to 28th September 2013. Hindi Pakhwada was also observed at NIC State Units. During the event, seven different competitions were organized in Hindi. Alike previous years, this year too, Hindi typing, dictation, essay-writing,...