Awards
Showing 166 to 170 of total 174 records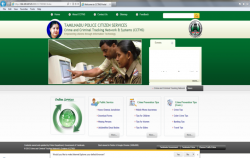 P. KRISHNA PRASAD, JOYCE R. AMIRTHARAJ
|
April 2013
The state of Tamil Nadu with its capital at Chennai has established itself as a leader in the IT industry with reliable and efficient infrastructure, excellent trained manpower skills, proactive approach of the state administration and a zeal to grow.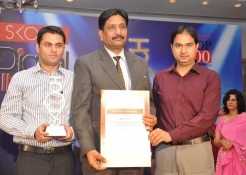 AJAY SINGH CHAHAL
|
April 2013
Proclaimed by ancient Indian texts as Devbhumi - Land of the Gods- the beautiful, far-flung Himachal Pradesh has an almost palpable presence of divinity and is famous for its abundant natural beauty. Himachal Pradesh has a rich culture which is very much apparent in the day to day lives...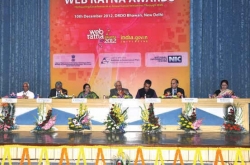 Informatics Desk
|
January 2013
Enthusiasm marked the second season of the Web Ratna Awards. It was held on 10th December, 2012 at Dr. D.S Kothari Auditorium, DRDO Bhawan, Dalhousie Road, New Delhi. Hon'ble Minister of Communications and Information Technology, Shri Kapil Sibal felicitated the winners. Hon'ble Ministers...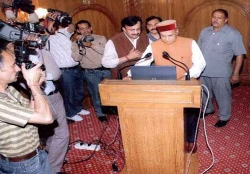 RAJNISH MAHAJAN, AMIT D SHAH
|
January 2011
Gujarat Pollution Control Board (GPCB) was constituted with a view to protect the environment, prevent and control pollution in the State of Gujarat. GPCB is the main beneficiary of the Xtended Green Node (XGN) software. The XGN system ensures effective monitoring and inspections of hazardous,...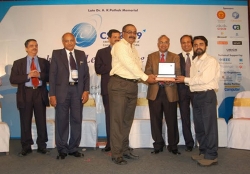 CHAYAN KANTI DHAR
|
January 2011
Tripura, a landlocked hilly state, bounded on the north, west, south and south-east by Bangladesh and in the east with Assam and Mizoram, has a tropical climate and the main languages spoken are Bengali and kokborok. Rice is the principal crop followed by oilseed, pulses, potato and sugarcane....