Awards
Showing 141 to 145 of total 162 records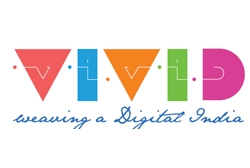 VIVID'18, the 2nd season of the National Meet on Grassroot Informatics organized by NIC was held in New Delhi at India Habitat Centre during 8th to 10th February 2018. An extensive platform to 240 NIC District Officials from across the country to share their knowledge, interact & leverage each...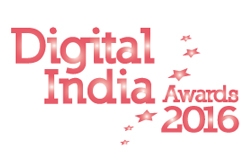 ALKA MISHRA, LOKESH JOSHI, SHASHI KANT PANDEY
|
April 2017
Digital India Awards 2016 used a rigorous and scientific methodology to determine the 28 winners across 8 different categories of awards including Special Jury Awards.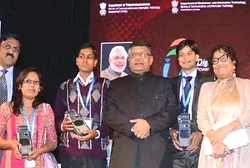 Mohan Das Viswam
|
January 2016
One of the key enablers of a country growth and prosperity is good governance. Progressive yet focussed efforts of a government to strive for excellence in administration, efficiency in providing public services with the optimal utilization of public money and inclusive participation of citizens in government...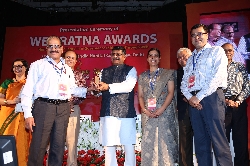 Good governance is one of the key ingredients of growth and development. Over the years, e-Governance in India has steadily evolved into a potent tool to foster transparency, accountability, efficiency and public participation in government systems, strengthening the premise of democracy.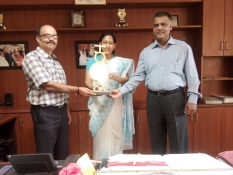 MUKESH KUMAR JHA, DEEPAK BHATIA
|
April 2015
Kota- Rajasthan, situated on the banks of River Chambal is the heart of Hadoti, the land of Hada kings. Blessed with lush green jungles, sprawling golden rocks, majestic Chambal river and ravines, Kota is an amazing synchronization of nature, medieval history and modern day industrialization....