Awards
Showing 146 to 150 of total 162 records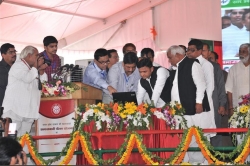 Dr. Saurabh Gupta, Anshu Rohatg I
|
January 2015
Uttar Pradesh is the most populous state in the country accounting for about 17 percent of the country s total population. It is the fourth largest state in terms of size with 75 districts and nearly 1.06 lakh villages. However, it is a little known fact that Uttar Pradesh was one of the first...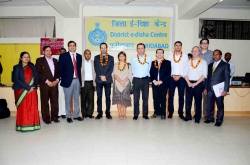 VIPIN KUMAR GUPTA, LAXMI NARAYAN MITTAL
|
October 2014
Faridabad was founded in 1607 A.D. by Shaikh Farid, the treasurer of Jahangir, with the objective of protecting the highway which passed through the town. It came on the map of Haryana on 15th August, 1979 as the 12th district of the state. Situated about 25 Kms. from Delhi, it is a part of...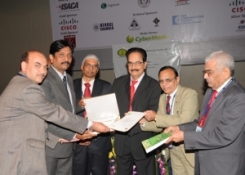 Ajay Singh Chahal, Sanjay Kumar
|
January 2014
Manav Sampada is a work flow based product to eliminate paper usage in the State Government at various levels. It assists in faster yet paperless disposal of service matters, thereby improving the Carbon Credit Rating of the state. The main beneficiaries of the project are the Department of Personnel,...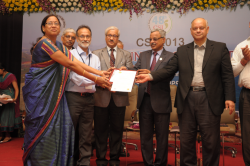 .CSI Nihilent e-Governance Awards have been instituted to acknowledge the exemplary initiatives/projects/services in the realm of e-Governance. Running into its second decade, the award is a golden yardstick for evaluating the mileage of various e-Governance initiatives running in the country. Alike previous...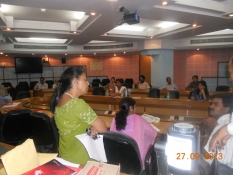 Dr. Vandana Sharma, Ms. Mridula Jain
|
January 2014
Hindi Pakhwada was observed at NIC Headquarters from 14th September 2013 to 28th September 2013. Hindi Pakhwada was also observed at NIC State Units. During the event, seven different competitions were organized in Hindi. Alike previous years, this year too, Hindi typing, dictation, essay-writing,...