e-Services
Showing 211 to 215 of total 223 records
Utpal Kumar Ghosh
|
October 2009
Upper Siang -a newly created district with its headquarter at Yingkiong in the state of Arunachal Pradesh, encompassing an area of 6188 Sq. km, is a mountainous region endowed with rich natural resources and biodiversity. The mighty Siang River flows though the heart of the district and is referred to...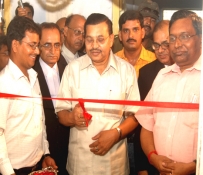 Anil Kumar Singh
|
October 2009
Palamu- famous for its tiger reserve located at the Betla National Park just 25 Km from Daltonganj, the administrative headquarter of the district is situated on the banks of Koel river. The tiger reserve delights tourists with its scenic beauty is part of the nine tiger reserves of India under Project...
Shailesh Kr. Srivastava, Anshu Rohatgi
|
July 2009
Uttar Pradesh became the first state in the country to roll out e-District project in 6 pilot districts of the state. e-District is a State Mission Mode Project under the National e-Governance Plan (NeGP) of Ministry of Communications & IT. The project seeks to automate the complete workflow and...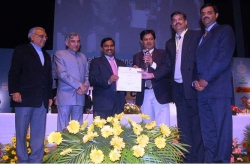 The vision of the Administration is to create a knowledge based society, wherein every citizen of Chandigarh is able to access the benefits of our programmes and services through I.T. and I.T. enabled facilities. e-Governance is the most significant aspect of the I.T. Policy of Chandigarh Administration...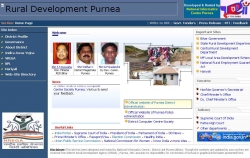 Gautam Kumar Mishra, PC Sahoo
|
April 2009
Constituted in the year 1813 the Purnea District comprises the eastern most part of the alluvial North Bihar plain. The name district was derived from the lotus flower, which was found in abundance in the past in the canal of Kosi and Mahananda rivers. Situated along the border of West Bengal &...