e-Services
Showing 176 to 180 of total 227 records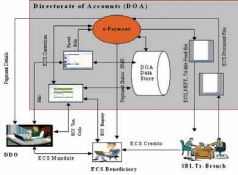 R. THANGARAJ
|
January 2013
NIC, Goa has incorporated e-Payment services by developing a web based interface to be used by all the DDOs/Departments in the existing system at the Directorate of Accounts. e-Payment Services are executed with the help of State Bank of India (SBI, Treasury Branch) Panjim branch.

NAVNEET KAUR
|
January 2013
Automation has become an integral part any organization through information digitalization leaving away the manual process using physical paper documents. Instead of routing the paper documents manually, the electronic channels have been used extensively for transitioning the documents in digital form....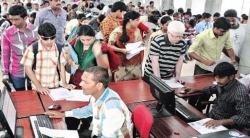 D. KRISHNA RAO, VIJAY KUMAR VISHWAKARMA
|
January 2013
State Council of Higher Education (APSCHE), Department of Technical Education (DTE) of Government of Andhra Pradesh and National Informatics Center (NIC),Govt. of India together evolved a new system for students' admission into various technical courses in various colleges across the state, through...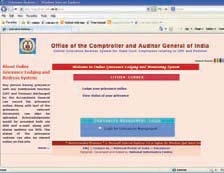 S C D GUPTA
|
January 2013
A Centralized Online State Governments Employees Complaints Monitoring System has been developed by NIC for transforming conventional existing System into more efficient and transparent system. The System has also been customized so as to have the central database server at CAG office and the software...
MOHAN DAS VISWAM, RITU GHAI
|
January 2013
The Prime Minister's Media Adviser, Shri. Pankaj Pachauri along with his team felt the need of the news media houses to have access to quality-rich authentic and current media resources pertaining to the Prime minister. It was felt that resources such as Photos and Videos would enable the news...