Technology
Showing 141 to 145 of total 155 records
M Budhimala
|
October 2009
National Informatics Centre (NIC), Manipur State Centre was assigned to develop a computerized application for management of govt. employees, which would help state administration overcome the difficulties stated above. NIC Manipur designed & developed CPIS (Computerisation of Personnel Information...
Arpita Burman
|
October 2009
In the world of distributed computing, corporate applications are hosted in data centers located in multiple locations and are accessed by many users from various locations. To provide secure access to such network resources, technocrats have designed Secure Socket Layer Virtual Private Network (SSL...
Niladri Bihari Mohanty, Ravindra Kumar Jaiswal
|
October 2009
Voice reorganization and text to speech system is becoming a powerful tool to provide the services through ICT for the physically handicapped people. While entering to ATM counters and just after swapping the ATM card in the reader, a greeting voice as well as guiding instruction can be heard in almost...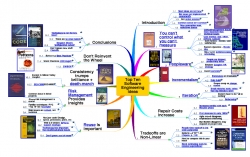 Rajiv Ranjan
|
October 2009
Software engineering is a discipline for software developers and managers. They do practice to deliver software or product following guidelines by applying engineering techniques within process frameworks. The intentions is to enable people consume quality products or quality services. This creates positive...
Sambit Kumar Panda
|
July 2009
An emerging technology may be the newest heavy hitter in the competitive world of broadband Internet service. It offers high-speed access to your home through the most unlikely path: a common electrical outlet. With broadband over power lines, or BPL, you can plug your computer into any electrical outlet...