News
Showing 1 to 5 of 1395 records
Parminder Kaur, Punjab
parminder[dot]kaur[at]nic[dot]in
|
Sep 28, 2023
On 22nd September, 2023, in a momentous occasion for the healthcare sector, Dr. Balbir Singh, Hon'ble Minister, Medical Education & Research, Punjab inaugurated the NextGen eHospital at Guru Gobind Singh Medical College and Hospital, Faridkot. During the occasion, S. Gurdit Singh Sekhon,...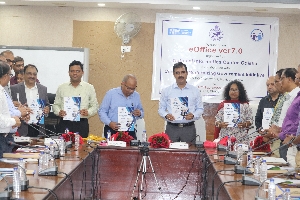 Shri Hara Prasad Das, Odisha
hp[dot]das[at]nic[dot]in
|
Sep 26, 2023
The State Level Workshop on eOffice 7.0 was successfully conducted on 16th September, 2023, at State Institute for Rural Development and Panchayati Raj (SIRD & PR) Conference Hall in Bhubaneswar, Odisha. The workshop was organized by NIC in collaboration with the Centre for Modernising Government...
Kavita Barkakoty, Assam
asm-kavita[at]nic[dot]in
|
Sep 26, 2023
Honourable Chief Minister of Assam Dr. Himanta Biswa Sarma launched Chief Ministers Atmanirbhar Asom Abhijan portal on 23rd September, 2023 in the Chief Ministers Conference Hall. Shri Bimal Boro, Minister for Industries and Commerce, Sh Ashok Singhal, Minister for Housing and Urban Affairs,...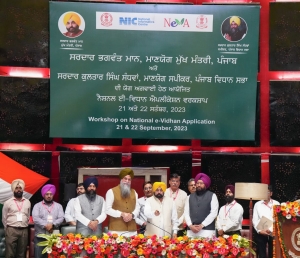 Parminder Kaur, Punjab
parminder[dot]kaur[at]nic[dot]in
|
Sep 25, 2023
On 21st September, 2023, Chief Minister Punjab Sardar Bhagwant Mann attended the inaugural session of National e-Vidhan Application (NeVA) in Punjab Vidhan Sabha. During the occasion, all Ministers, MLAs and Administrative Secretaries were present. In his welcome address, Speaker of the Punjab...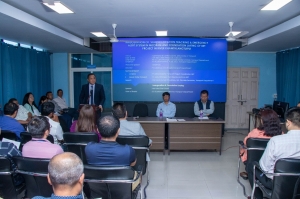 Lalhmachhuani, Mizoram
chhuani[at]nic[dot]in
|
Sep 20, 2023
The Hon'ble Transport Minister of State Shri TJ Lalnuntluanga as a Chief Guest inaugurated Vehicle Location Tracking & Emergency Alert System (VLT & EAS) on 15th Septermber, 2023 at Vehicle Location Tracking Sytem (VLTS) Command and Control Centre, Directorate of Transport, Aizawl,...