Governance
Showing 206 to 210 of total 216 records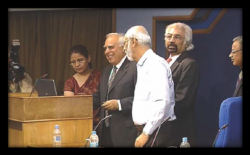 NEETA VERMA, ALKA MISHRA & D. P. MISRA
|
July 2012
If government could release these datasets in open format for people to use & reuse, a whole lot of new innovative apps could be built around these datasets to provide better, customized services to citizens. Online publishing of Government data in open format shall play an important role in enhancing transparency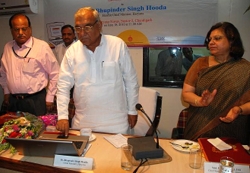 GHAN SHYAM BANSAL, P.ALFRED
|
April 2011
The prime focus of government is timely and effective redressal of public grievances, which leads to citizen satisfaction and credibility of government in Public Delivery systems. With this in mind, the Department of Administrative Reforms & Public Grievances, Government of India in technical...
DEEPAK JOHRI, PRITE JOSHI
|
April 2011
Named after the legendry freedom fighter Shaheed Udham Singh, the district Udham Singh Nagar is also known as the 'Gateway to Kumaon hills'. It is famous for the world renowned Pantnagar University, which is one of the leading landmarks of learning in the fields of agriculture and technology....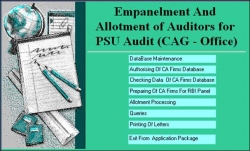 S. C. D. Gupta, Renu Mahindro
|
July 2010
The Comptroller & Auditor General (CAG) Of India as the Head of Supreme Audit Institution of India conducts the auditing of accounts of all the government organizations and companies in which government interests are involved. The government offices are audited by its field offices, spread across...
Rajiv Ranjan
|
January 2010
The convergence of technology is ushering in a new epoch to render services to the users. A project varies considerably in size, duration and involves a small group of people or large numbers in different parts of the organizations. Project management is a discipline for execution of IT projects. But,...