Trainings
Showing 171 to 173 of total 173 records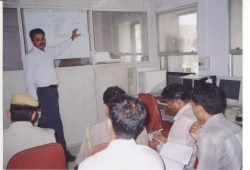 ANIL PUROHIT, KAPIL UJWAL
|
April 2011
With a glorious historical background, Pali traces its origin to Mahabharata when as a part of ancient Arbuda province, it was known as Balla-Desh. Memoirs of legendary Chinese traveler Huen-t-Sang, mentions it to be a part of Gurjar Desh in 667AD. Before the formation of Rajasthan, Pali was...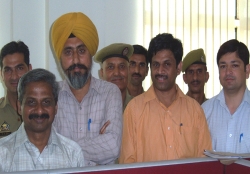 SRINIVASA SUBBA RAO, J.V. RADHAKRISHNA
|
October 2010
SMS - Short Messaging Service has changed the life of the common man, leave alone the benefits of a mobile phone, in staying connected and doing transactions while on the move. SMS integration with e-Governance applications has taken a big leap in reaching the masses renaming SMS as Smart Management...
Ajay Singh Chahal
|
January 2010
Sh. G S Gill, IPS & Director General, Himachal Pradesh Police speaks to Informatics on the various e-Governance Initiatives undertaken successfully in the HP Police Department.